Buzzworthy B2B: The Latest News & Trends From December 2021
Happy New Year!
Welcome back to Demand Gen Report's blog series: Buzzworthy B2B. We've spent the past month watching the latest news and hottest trends in the industry and curated the top research statistics, financial news, personnel changes and more to keep you in the loop. Check out all the latest happenings in the B2B space throughout December 2021 below!
Movers, Shakers & Money Makers
Dearly beloved, we're gathered here today to announce the official union of Movers & Shakers and Money Makers as they join together in holy matrimony. With my fellow B2B marketers as my witness, it's my honor to introduce them as one category.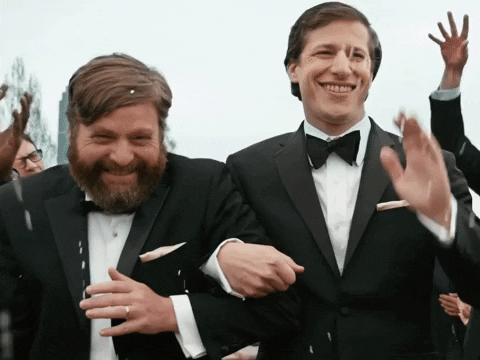 Former Forrester VP, Principal Analyst Joins Agent3 Team
Agent3, an end-to-end ABM provider, hired former Forrester VP, Principal Analyst, Alisa Groocock, as VP to strengthen its consultancy proposition and help drive marketing success for key global accounts by advising them on ABM and demand gen best practices, strategies and programs.
OOH Advertising Platform Appoints Jeanne Hopkins As CRO
OneScreen.ai, a SaaS-enabled B2B market network provider for out-of-home (OOH) advertising,
named Jeanne Hopkins as Chief Revenue Officer (CRO)
following her appointment to OneScreen.ai's Advisory Board.
Celigo Generates $48M In Series C Round
Celigo, an integration platform as a service (iPaaS) provider, raised $48 million in Series C funding led by OMERS Growth Equity and joined by NewSpring Capital. The company plans to use the investment to optimize end-to-end business automation for mid-market companies, increase its go-to-market capacity and boost global expansion.
Anchor Secures $15M In Seed Funding
Anchor, an autonomous billing platform, completed a $15 million seed-funding round led by Rapyd Ventures. The company seeks to completely automate the billing process by connecting businesses and their clients through a "live online agreement" that serves as a single source of truth.
Head's Up
As we kick off 2022, we're excited to see what the new year will bring. But we'd be remiss if we didn't highlight the exciting product/technology developments and acquisitions that occurred at the end of 2021. Let's take a closer look: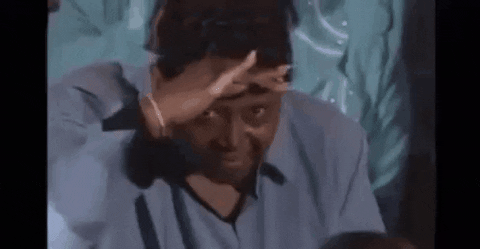 Madison Logic Enhances Intent Insight Capabilities
Madison Logic, an ABM platform, strengthened its ML Insights offerings, which helps provide a comprehensive signal of purchase intent and leverages an integrated data set to fuel the intelligence needed to accelerate engagement and sales conversion from in-market accounts.
Optimizely Now Offering Commerce Cloud & Content Cloud As Joint Product
Optimizely, a digital experience platform (DXP), launched an integrated version of its B2B Commerce Cloud and Content Cloud products to help brands reach audiences with more sophisticated content strategies and work more effectively across large teams.
Influitive Acquires SaaS Company To Streamline Brand Advocacy
Influitive Corporation, an engagement software provider for customer advocacy and online communities, acquired PostBeyond, a venture-backed SaaS company for employee advocacy and social selling to streamline brand advocacy.
IDG Communications Purchases LeadSift To Deepen Intent Data Offerings
IDG Communications, Inc., a technology media company, acquired LeadSift, a B2B sales and marketing intelligence platform, to help provide another layer of actionable intent data for technology marketers.
Howdy, Partner!
My official title might be Managing Editor, but I'm unofficially the (self-appointed) CEO of keeping our readers on their toes with the latest category switch-ups.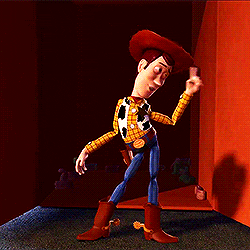 True Influence Teams Up With The Trade Desk
True Influence, an intent-based data and marketing provider powered by MeritB2B, welcomed The Trade Desk as its primary media buying platform to fulfill programmatic campaigns purchased through DisplayBase, True Influence's integrated B2B media management product.
Cvent Partners With ID.me To Introduce Cvent Health Check
Cvent, an event management software company, joined forces with ID.me, a secure digital identity network, to create Cvent Health Check, a solution designed to bring seamless health, testing and vaccine status verifications to hybrid and in-person events in the U.S.
Validity Joins Adobe Exchange Partner Program
Validity, a data management solution, partnered with Adobe as part of the Adobe Exchange Partner Program to help build upon existing synergies between Validity's Everest email success platform and Adobe Campaign, which orchestrates, launches and measures personalized cross-channel marketing campaigns.
Stand-Out Stats
If statistics were weather reports, the following would be a vacationer's dream: We're talking high 70's to 80's, with clear skies, data strategy tips, ABM advice and more.