DGR Book Club: 2019 Reads To Add To Your List
Spring has finally sprung and what better way to enjoy the warm weather than to soak up the sun and dive into a new book that will help you polish up your marketing strategies and get ahead in 2019?
So grab your sunglasses, get some lemonade ready and find a sunny spot to settle down in and enjoy these new releases from sales and marketing industry experts.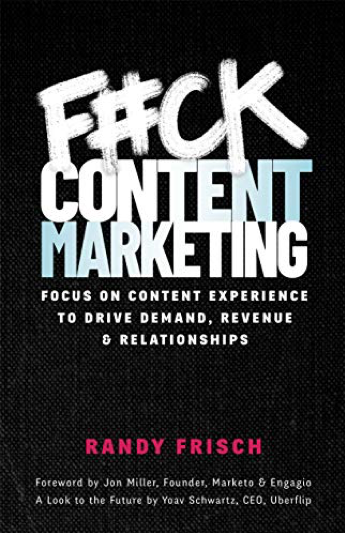 When it comes to content marketing, more isn't always better. In fact, 73% of buyers say they have less time to spend with content, so modern marketers should focus more on quality over quantity. In his new book, Uberflip Co-Founder, CMO and President Randy Frisch offers a framework for how B2B brands can create personalized content experiences similar to Netflix and Spotify that engage audiences at scale and enhance marketing ROI. If you need more reason to check it out, Frisch is currently donating $5 to The Hospital for Sick Children for every book purchased between now and April 26.

"With content being companies' main driver for sales, it's vital that they do everything they can to ensure buyers are viewing their strongest content as it relates to what they are looking for, at the right time and in the right place," said Frisch in a statement to Demand Gen Report. "Creating more content every day of the week is simply not the answer to getting the results you're looking for. You need to focus on the experience that surrounds the content in order to engage audiences and drive them through the sales funnel faster."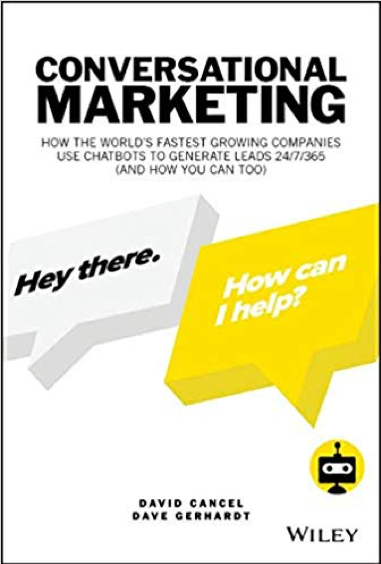 B2C-style buying habits have transformed the B2B world as buyers increasingly demand a more consumer-like experience and crave more informal relationships with their vendors. In this new release, Drift CEO David Cancel and VP of Marketing Dave Gerhardt explore how forward-thinking B2B companies use conversational marketing to better connect with buyers and get ahead of the competition. The book is designed for seasoned executives and new marketers alike and includes key takeaways from fast-growing brands that have embraced chatbots as a cornerstone of their marketing strategy.
"We believe that the way we've been taught to do sales and marketing is perfectly suited for a world that no longer exists. In this new world, customers — not companies — control the buying process," said Cancel in a statement to Demand Gen Report. "This is the playbook for the future of sales and marketing, and it's all about transforming the way businesses buy from businesses."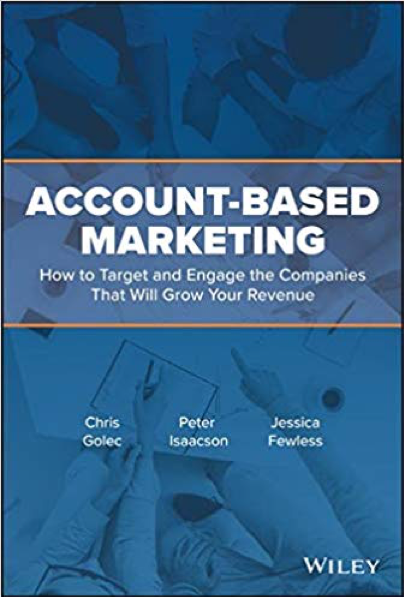 Seventy-four percent of ABM practitioners say they are meeting or exceeding expectations and more than half (60%) plan to invest more in ABM, according to Demand Gen Report research. If you're looking to scale your ABM program or increase executive buy-in, this book is for you. Written by Demandbase executives Chris Golec, Peter Isaacson and Jessica Fewless, the book is designed to offer a step-by-step guide to executing a world-class ABM strategy, including how to find and attract the right accounts, integrate your sales and marketing processes and promote ABM adoption within your organization.
"We talk about organizational structure and how teams of varying sizes can come together and actually execute account-based marketing," said Isaacson in an interview with Demand Gen Report. "There is certainly a little bit in [there] for the newbies that are considering ABM. But the bulk of it is really for people to provide a roadmap, even if you've already taken a couple of swings at ABM and have executed it on a certain scale to actually do it across the funnel and across channels."