Industry Experts Share Their Best Social Media Marketing Advice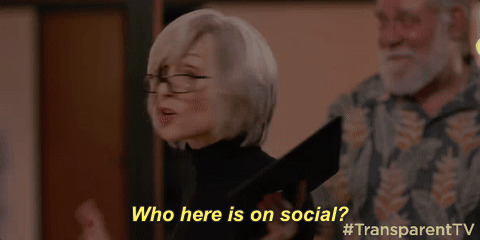 As a Millennial, I've been an advocate of social media since the early days of MySpace. Peer recommendations continue to be a major selling point in both B2B and B2C communities, and I can't help but be fascinated with the role social media marketing plays in today's 140-character limit world.
According to Demand Gen Report's 2016 B2B Buyer's Survey Report, respondents said they rely more on peer recommendations (73%) and spend more time using social media to research vendors & solutions (34%). Social media marketing is a force to be reckoned with, and B2B organizations continue to find value in generating buzz on networks such as Twitter, Facebook and LinkedIn.
By now I'm sure many of our readers have dabbled in social media marketing. It's one of those strategies that is too good to pass up — not to mention that it's relatively cheap.
There are a variety of ways to use social media channels to grow your business, but that doesn't mean it doesn't require some thought and strategy. So, I reached out to a handful of B2B thought leaders to ask one simple question:
What is the best piece of social media marketing advice you've ever received?
Read on to see what they had to say and learn how you can enhance your social media marketing efforts.
Mat Rider, Global Director, Digital & Social Media at MongoDB
One of the best pieces of social media marketing advice I've received over the years is a rather simple thing that I feel many of us forget in our day-to-day as marketers: "Put yourself in your users' shoes for everything you create."
Oftentimes, I feel we find ourselves thinking with our "marketer hat" rather than asking, "How will my target audience interact with my program?"
Andrew Spoeth, Director of Digital Marketing at CA Technologies
It sounds so generic, but it is one of the key things I keep on coming back to: "Always be helping."
This should be our default stance on social media. What is your network and audience interested in and how can you best contribute with authenticity?
Put the why before the what.
Have a clear organizational purpose for why you are communicating using that social channel. Who is your target audience? What differentiated message are you delivering? What is the behavior change you'd like to see happen?
The goal of doing this is to make sure that we only invest in social media channels that deliver real value to both the enterprise and the audience. And then, you can forget the rest.
Great social media strategy isn't just about publishing, it's also about listening.
What are the subtle buying signals your prospects are sharing on social? What other insights into their interests and needs can you glean from what they're talking about? What personal interest information can you use as an ice-breaker to get greater and faster credibility built?
Meghan Anderson, VP of Marketing at HubSpot
The best piece of advice I've gotten about social media is that you really shouldn't think of social as solely a promotional channel.
I think we get into this two-step dance of creating content and then promoting it out in the same way across all channels — Twitter, LinkedIn, Instagram and Facebook. The challenge with that is, when you turn it into a promotional channel, you end up treating every distinct network the same. You then miss out on the opportunity to leverage what the strengths are of each network and create content that is distinctly designed for them.
The advice I would offer is to learn the channels and what [content formats] work best for them, and adapt your content to those strengths, rather than treating them all the same.
---
The pros have weighed in, so now it's your turn. Feel free to share the best piece of social media marketing advice you've ever gotten in the comment section. I'd love to hear your feedback!