Modern CX Preview: Oracle Exec Discusses Moving From Creative- To Data-Driven Campaigns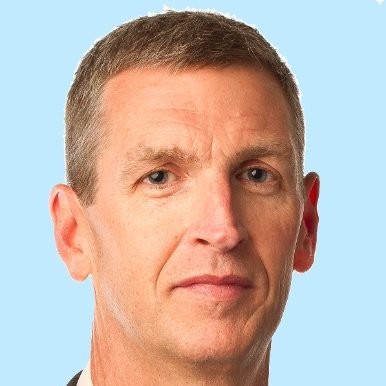 Digital transformation has given B2B companies new and innovative ways to enhance their buyer's experience. While it positions marketers to creatively engage and nurture prospects, innovation has also enabled B2B marketing and sales reps to gain deep insights into buyer needs and expectations.
Leading up to Oracle's Modern Customer Experience, which kicks off on April 9, Des Cahill, Executive Marketing Leader for the Oracle CX Cloud, sat down with Demand Gen Report to share his thoughts on the current themes impacting customer experience in the B2B marketplace. He also talked about how digital transformation positions B2B companies to take a data-driven approach to enhance customer experience processes.
Demand Gen Report: What are some of the main themes you're seeing in the B2B industry when it comes to customer experience?
Des Cahill:
Enterprise organizations are amid digital transformation. This has been going on for a few years, but it has accelerated greatly. This is because of the way B2B organizations interact with customers — how they interact on the back end, etc. The buying process in general also has changed rapidly.
I've noticed a theme of innovation. Disruptive new technology, such as the Internet of Things, AI, augmented reality, blockchain, VR and chat bots, have caused great disruption in the past five years. We've all become more tech savvy, and it seems like adoption of innovation is accelerating rapidly. Companies failing to meet these new buyer expectations will fall behind competitively.
DGR: What tips/best practices can you share with B2B companies looking to revamp their CX prior to the event?
Cahill: I think that B2B marketing has rapidly evolved from being primarily a creative process, to a data-driven process. So, I'd urge B2B marketers to partner with their functional peers in sales and service, and with their IT teams to assess the level of customer data they are using to drive their campaigns and nurturing. Ask questions such as:
Do you have customer data from the service team?
Do you know which MQLs closed as Wins and what the product mix and deal size were?
Can you correlate channel cost per lead per Win with Deal Size and account service costs and customer account status to calculate estimated customer lifetime value?
It's important to not just think about executing the campaigns but to think systemically about how to better understand customer interests by having a customer data strategy.
DGR: There has been ongoing discussions of digital transformation blurring line between B2B and B2C companies. Why exactly is that line blurring and how is this ultimately beneficial to marketers looking to enhance CX?
Cahill: Every business buyer is also a consumer and the level of technology empowerment and customer experience delivery for consumers, in both online and offline retail, have risen exponentially in the last 10 years. Those expectations are carried into the workplace. A business buyer wants to self-educate themselves with efficient digital interactions about the medical equipment or marketing software they want to buy the same way they read reviews online before buying a new car or downloading an E-book.
DGR: What are some of the sessions you're looking forward to attend at the Modern Marketing Experience that align to these themes?
Cahill: There's an interesting session scheduled for April 10, called The Transformation of Roles for CX Sales, with speakers from Forrester, Siemens Healthineers, Schenck Process and others. And on Thursday, there's another session called Accelerate B2B Conversions with Personalization and Optimization that I am looking forward to. I'm also looking forward to our keynotes — Casey Niestat, YouTube star; our new GM of Oracle Marketing Cloud Shashi Seth; Charlie Herron, Chief Customer Office at Comcast; and our Oracle CEO Mark Hurd will all be speaking, as well as lots of Oracle CX customers. I'm excited that we have Michael Krigsman from CXOTalk joining us at Modern Customer Experience to help tell our CX story outside the walls of McCormick Center.
Want to check out what else is in store for the Oracle Modern Customer Experience? Check out this blog from Content4Demand to gain a customized preview of the event for B2B companies.
An avid B2B journalist with a knack for all things trendy in the POS, mobile and social space.