Q&A With Justin Keller, Drift: Why 2023 Is A 'Watershed' Year For Artificial Intelligence
ipopba – stock.adobe.com
New research revealed that 91% marketers are ready to embrace the spoils of AI, labeling the technology as critically, very or somewhat important to marketing success over the next 12 months. The findings were uncovered in Drift's third annual "State Of Marketing & AI Report," which was released in conjunction with the Marketing AI Institute.
Specifically, 45% of marketers are starting to experiment with AI tools, while 29% said they've infused AI into their daily workflows. Looking ahead, marketers' top uses for AI include reducing time spent on repetitive tasks, unlocking greater value from marketing technology, generating greater ROI on campaigns and accelerating revenue growth. As practitioners sift through the various applications of AI to determine where it's most useful in their workflows, they're turning to their CEOs/CMOs to develop AI trainings and strategies.
To better understand how marketers can embrace AI, we sat down with Justin Keller, SVP and Head of Marketing for the conversational marketing and sales technology, to get his take on the AI landscape and the report's findings.
Demand Gen Report: Let's get into it: What are the primary areas that you see AI reshaping marketing workflows?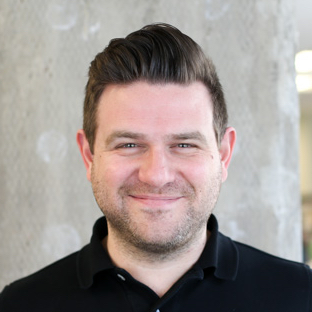 Justin Keller: While the obvious answer is content generation — blog posts, emails, SEO and more — that's actually one of the worst things AI's usable for right now. While that won't be the case forever, content will be wildly commoditized and its value will plummet precipitously unless it's created in unique ways that AI can't help with.
AI's true superpower is around data usage, such as providing better segmentation and suggesting next best actions. For example, I have a webinar coming up with Jay Baer — "AI In The Fast Lane" — and we'll receive a list of attendees and registrants afterward. Imagine giving that list to AI so it can analyze the information and say, "Of the 1,000 people who came to this event, 50 are perfectly suited for this segment based on historical context."
DGR: Can you dive deeper into how AI automates the more mundane aspects of marketing?
Keller: AI multiplies the precious amount of human bandwidth any company has, and it's also good for deflection. There's a lot of noise that's hitting websites, whether it's people who went to the wrong website or clicked a crappy advertisement. AI can weed out that traffic and let teams focus on the most important conversations.
For example, Drift had a conversational AI solution before it was cool — it's a four-year-old robust technology, and our customers get huge wins out of it. For example, Okta put conversational AI on their website because a huge volume of chats happen after hours and they couldn't realistically staff it with humans. But by putting AI on their website, they were able to provide relevant, personalized experiences to more of their website traffic, and in doing so, increased the amount of pipeline they're generating from their website by 30%.
DGR: What are some of the biggest challenges that you see marketers run into with AI, and how do you recommend they overcome them?
Keller: The No. 1 barrier to using AI is education. Marketers know it's important, but they don't even know where to start. However, there's never going to be a good handbook for AI because the landscape is moving so fast and applications are evolving quickly. The best way to get over that hurdle is to embrace it and start experimenting with it as much as possible, in top-down and bottom-up motions.
In bottom-up, marketers start by using AI. At Drift, we do "hackathons" where we take actual business problems, split into groups and brainstorm about how AI could solve them. Then the other part is top-down: I read a report that said around 35% of people believe the CEO is responsible for AI transformation, while 33% think it's the CMO. Either way, it's the C-suite who has to say, "AI is a future part of our business, and we need to be embracing it," and then provide a code of conduct and an outline of where AI would be most beneficial.
DGR: What would you say to people who are weary of AI taking their jobs and are hesitant to fully embrace it?
Keller: Ninety-eight percent of marketers said they're already using AI in some way, which shows that it's been a watershed year. We've been talking about marketing AI for a decade, and this is the first year it's finally felt real. The technologies are moving so quickly that by this time next year, we'll look back and think fondly about this part of history, because the tools we'll be using will be more intelligent and useful than they are today.
DGR: It's clear that AI is critical to the future of marketing. So, what does that future look like?
Keller: At the end of the day, marketers should be excited about AI. Our report found that 77% of people want to use AI to reduce time on repetitive tasks. In other words, AI is giving time back to marketers. When marketers aren't spending time on mundane or minute tasks, it's going to force them spend more time on capital "M" marketing, which includes studying the voice of the customer and creating amazing experiences — the activities that made them get into marketing.
For more of Justin's insights into the rapidly evolving world of AI, register for his upcoming webinar with Jay Baer and download the full report now.