Time To Test And Measure In B2B Marketing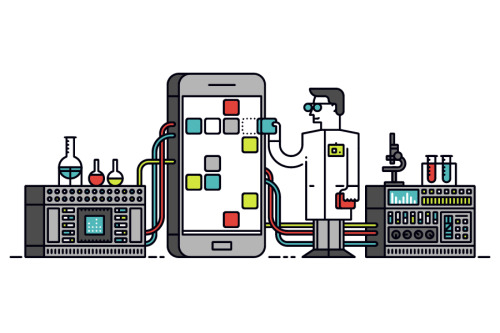 Experimentation isn't a word often associated with B2B marketing. In fact, the conventional marketing plans for most B2B brands have typically been built around core industry events, sprinkled with webinars and maybe a few white papers centered on new solutions.
However, that philosophy of sticking only to tried-and-true tactics appears to be shifting fairly rapidly. There are several upcoming presentations I've been privy to that will shed new light on how progressive B2B marketers are moving to more of a test and measure environment.
For starters, keep an eye out for this week's webinar featuring my colleagues Dana Harder and Alicia Fiorletta with Content4Demand. The webinar, titled 2016 Content Budgeting & Measurement: Key Investments & Strategies For The New Year, will feature results from a new survey of 237 B2B marketers.
A few of the highlights from this survey you'll learn more about in the webinar include:
43% of marketers listed experimenting with new content formats as their top priority for 2016;
46% said creating more buyer-centric content was a top priority; and
54% they are currently not measuring the impact of content, but are interested in tools that can help.
The theme of test and measurement is also a recurring topic in a few of the sessions during the 2016 B2B Content2Conversion Conference we are hosting next month in Arizona. Here are a few of the sessions during the event that will tap into this subject:
Developing An Engagement Laboratory features Cox Media executives Merrie Beth Salazar, Marketing Director, and Dan Glicksman, Manager Lead/Demand Generation. Cox Media has been on the cutting- edge in its use of new interactive content formats, as well as tracking responses and the impact of their campaigns, so this should be a great session.
Impact Over Activity: Why Experimentation is the New Imperative for Scientific Marketers will be presented by SiriusDecisions' Brad Gillespie, VP of Marketing, and Carrie Rediker, Research Director, Demand Creation Strategies. SiriusDecisions has helped build many of the foundational models that B2B organizations apply, so I'm looking forward to hearing their take on how experimentation will impact strategy going forward.
Clearly, measurement is going to be a big trend for all marketers going forward, as the need for ROI on higher budgets intensifies. However, the growing interest in measurement and analysis is also driven by the desire for greater insights and intelligence, as more than 30% of respondents to the Content4Demand study said gaining insights into buyer behaviors and interests was a big picture value of measurement.
I encourage you to check out this week's webinar with Dana and Alicia, and also join more than 600 other B2B marketers in Arizona who will be breaking out their lab coats and figuring out the new phase of test and measure marketing.