We're still coming down from the high of the excitement at our first-ever B2B Sales & Marketing Exchange at the Encore Boston Harbor resort last week. With so much great content under one (very fancy) roof, there was no shortage of actionable advice and quotes-to-live-by to bring back to the office.
In case you missed out on the fun, we've rounded up some of the best quotes, one-liners and takeaways from #B2BSMX from our esteemed speakers.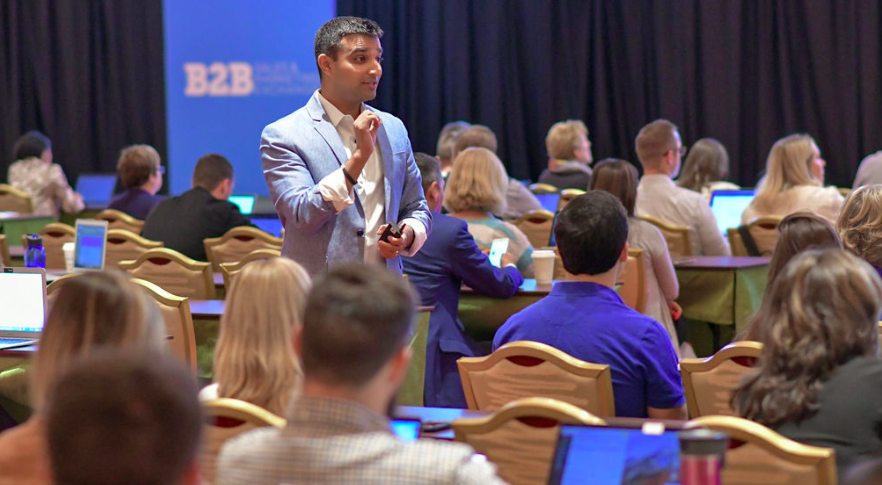 "ABM is not a tool or a tactic, but a way to build a strategy for your organization where you can WIN."
-Sangram Vajre, Terminus
"
I'm all about taking data into my platform and doing things with it. That's the beauty of orchestration ... It can help us find that story for our sales reps."

"
The context your customer is in has a great impact on your products or services than who they are or what the product or service is.
Customer centricity is less about who your customer is and more about the situation they're in."

-Tim Riesterer, Corporate Visions
"Visuals are more powerful than words. Twenty to 30% of our brand is dedicated to vision alone. Take [that] testimonial and make it visual."
-Kevin Dorsey, PatientPop
"Even though AI is associated with coldness, it is counterintuitive and can help us encounter something very human."
-Allison Snow, Forrester
"
Attribution becomes a lot more difficult in ABM. Multichannel attribution measurement is key. Understand all the different touchpoints and have joint goals between sales and marketing."

-Lauren Mead, TimeTrade
"I joined People.ai for the activity data. There is so much data out there now, the question is how do you compile it and create usable insights?"
-Robin Ritenour, People.AI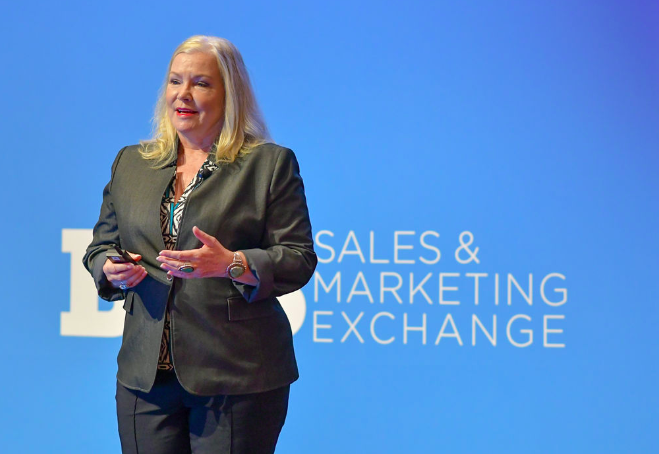 "Financial accountability for the CMO is essential to gaining that true 'C' spot at the table. With financial metrics accountability, the position of the CMO becomes board-room relevant."
-Debbie Qaqish, The Pedowitz Group
"The problem with martech is that there isn't enough innovation coming out from the marketing automation vendors. That's what we should be looking at. There isn't an all-in-one for martech at larger companies, and — as buyers — we are purchasing out of those systems."

-Joe Chernov, Pendo.io
"The only thing most companies do worse than building stuff is integrating it. [At Lionbridge], we are going to lean into as few partners as possible. When we're trying to get a sales org, board and CEO to believe in a new model, I can't throw 28 tools at them. All these tools are great, but the salespeople's heads are spinning."
-Jaime Punishill, Lionbridge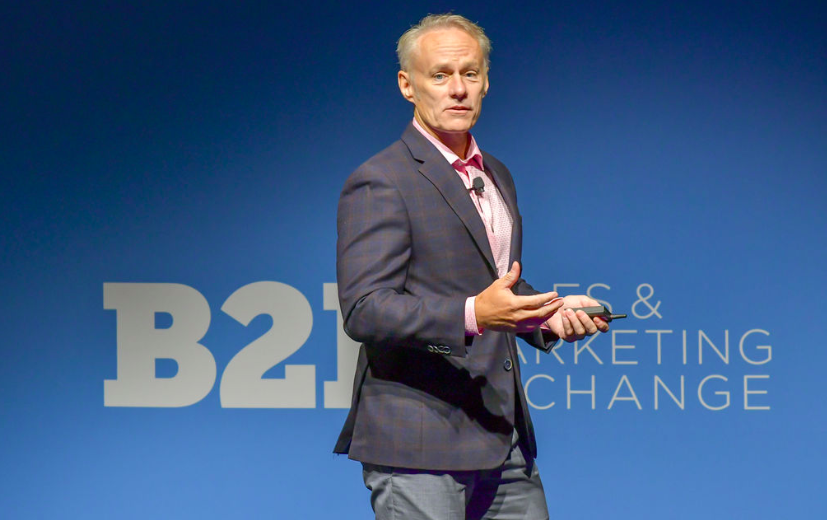 "We call this 'Buying Group Blindness.' In other words, your systems and processes can't see that there's a buying group on your website consuming your content and paying attention. This is a big problem."
-Kerry Cunningham, SiriusDecisions
"ABM is a slow burn; results take time. T
here is usually a lot of cost before you get the reward, so you need to set the standards within your organization."
-Michelle Liro, PTC