3 Ways To Reduce Customer Acquisition Cost In A Recession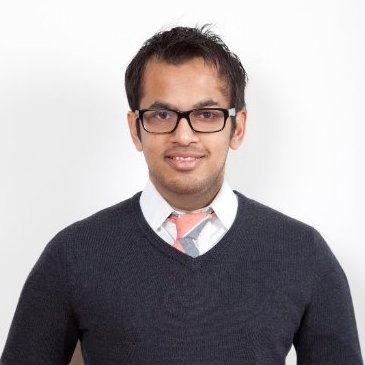 With economic volatility comes renewed conversations about where to cut costs, and if past recessions have taught us anything, it's that marketing budgets are often the first to go. Even with their budgets on the chopping block, marketers are still expected to achieve more outcomes with fewer resources and in hybrid events.
At the same time, marketers face increased pressure to prove the ROI of their efforts. While attribution is not a hard science, marketers need to stay attuned to executive leadership expectations about results and what is or is not working when it comes to driving ROI. While marketing software may pit metrics against revenue, and advanced marketers may have the savviness to create their own models, unanswered questions on which spend is nurturing and converting clients will inevitably remain.
One metric to answer these questions and showcase marketing's impact is customer acquisition cost (CAC), which is how much a company spends to get a new customer. Higher costs to acquire customers lead to lower profit margins, worse sales and marketing inefficiencies. Properly managing CAC helps marketers function more efficiently, improve value and alignment with core business objectives, and reduce spend while increasing customer lifetime value (CLV).
1. Create Efficiency With Ad Spend
Despite CAC rising 60% between 2014 and 2019, marketing budgets have largely either remained stagnant or been reduced over the same period. Marketers often adapt to these changes by cutting back their advertising budget — but that's a short-sighted quick fix. Turning off ad spend to reduce CAC could damage both short- and long-term pipeline.
Instead, companies should strategically reduce CAC by creating sophisticated, creative digital experiences (DX) and optimizing every digital touchpoint by better targeting their ideal customer profile (ICP). When marketers leverage data to inform their advertising strategies, they create more efficient ad spend.
Having the right customer data platform (CDP) within their martech stack allows organizations to identify a cohort of valuable customers, then uncover similar customers to broaden their reach. CDPs enable companies to use their owned customer and prospect data to create specific, tailored ad audiences and look-alike audiences.
2. Revamp SEO To Generate Organic Traffic
Organic traffic is the holy grail of marketing, and the only surefire way to gain organic traffic is through SEO. While even the best content may not show immediate traffic results, it has a long, impactful shelf life – especially when the right investments are made to personalize and promote the content. Organizations must prove to customers that their brand is an authoritative voice to help solve their most prominent problems, creating a relationship that feels mutually beneficial. Strong content backed by a robust SEO strategy is one of the best ways to do that.
3. Reduce Reliance On Advertising Through SMS, Direct Mail & Email
Advertising is a must when attracting top-of-the-funnel prospects — but it's an entirely different scenario once contact information is generated. Engaging customers positively and consistently is rewarding and cost-effective when tapping into channels that are much cheaper than advertising, such as direct mail, email and SMS. Once customers are ready to buy or already familiar with a brand, staying top of mind with relevant, personalized touchpoints across these channels is lucrative.
Through journey orchestration capabilities, companies can create a 1:1 personalized dialogue with their prospects and customers at scale over channels like email and SMS. Both are much more cost-effective channels than SEM and social advertising and are noticed more often than digital ads.
The past few years have seen massive changes in the market and in how all businesses achieve positive outcomes and generate sustainable revenue. CMOs are forced to rethink every customer touchpoint and dollar spent, analyzing how they can best maximize their already shrinking budgets. The best way to do that is to consistently measure and improve customer acquisition costs through strategies that are data-backed, content-focused and rooted in personalized customer experiences. With a focus on CAC that leads to long-term revenue growth, marketing budgets can stay off the chopping block and live to see the other side of another recession.
---
Shafqat Islam is the CMO at Optimizely, a digital experience platform.