3 Ways To Turn Your Customers' Bad Experiences Into Positive Outcomes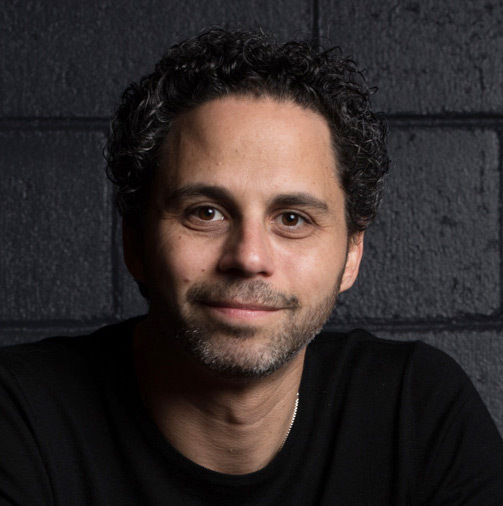 As the saying goes, sh*t happens. But just because bad experiences are part of life doesn't mean they have to taint everything they touch — and this is even more true when it comes to your customers. Despite your most strategic planning and best efforts, you will have customers who have a bad experience with your product or brand. Of course, you want to try to prevent it when you can, but for the times you can't, the real key is in how you respond to it.
Taking Lessons From A Terrifying Travel Experience
My inspiration for this topic was a traumatic incident that happened to me and my family while on a trip to Costa Rica. We were embarking on a private boat tour and had gone about 50 yards from the shore when my family saw smoke coming from the galley below.
Within seconds, the canopy area where we were standing on the deck filled with black smoke and it was clear we'd have to evacuate for our own safety. We all jumped in the water and started swimming to shore. It was a tough and (literally) rocky trek once we got there, having to walk and crawl over another 30 to 40 yards of jagged coral to reach the beach.
We all got scratched and cut up, but in the grand scheme, things could have been much worse. The boat eventually exploded (like in the movies) and then began to sink to the bottom of the ocean. Needless to say, this had the potential to be recalled as one of the worst experiences of my life. I had my kids, wife and extended family with me, and we were in a real life or death situation.
As bad as it was, it is an experience I actually look back on with positive association. Through the chaos and the way different folks responded to it, I saw a whole new side to how bad experiences can be transformed into positive ones. Here's what I learned and how you can apply it to your organization.
1. Empower Team Members To Make Gut Decisions
In the aftermath of this incident, we had to deal with the Moana Hotel staff, the boat crew, the boat owner, Google and Apple (to replace phones that were severely damaged), National Car Rental (our car keys were lost) and more. It was an already stressful situation that could've been easily exacerbated by poor handling, especially since none of these folks had a customer service manual about what to do when a customer's boat explodes. But each one of them showed us compassion and took agency to do all they could to make things right for us.
It got me thinking that we all should embrace others who are feeling down or going through a tough time the way we were embraced on this trip. Imagine if we all showed compassion in customer service that reflected the gut instinct we show when life is in question. The key here is empowering your employees and spokespeople to make gut decisions that are simply the right thing to do in any moment, with humanity front and center.
2. Give Customers The Benefit Of The Doubt
I'm not suggesting that every customer complaint is just or that a software or product malfunction is always worthy or wanting of a hug (like we got in Costa Rica). But customers deserve to be given the benefit of the doubt, like we were throughout this harrowing ordeal.
We all have stress that we manage in different ways. When our work and personal lives let us down, even seemingly small hiccups in our day can feel major. So, an issue with your company may be a really big deal to the customer calling you. Perhaps the way you let them down caused them to be late to an important family event or miss a deadline at work.
As my good friend Jay Baer says in his book, when we "Hug Our Haters" we can turn people who should cringe at our brand into loyal fans. My family and I could've walked away from our Costa Rica trip hating the country and the boat operators, but instead we felt cared for through a very stressful time. In fact, the warmth we were shown by so many caused us to pre-book a return trip. You can have the same impact on your customers if you start by giving them the benefit of the doubt.
3. Lighten Things Up
Finally, remember to smile. It sounds so simple, but life and work are taxing enough as-is. If you have an opportunity to provide some levity, or even a kind gesture, do so. Of course, there are times when laughter isn't appropriate, but most people should know the difference. Joking around helped us get through that traumatic day in Costa Rica, and it can do the same for your customers.
For example, we had to file a claim since we lost our rental car keys when the boat sank. The woman at National Car Rental helped us out and let us have some fun with the claim. When it came to drawing the incident (usually intended for a car accident), we drew a silly, cartoonish representation of what happened. It was small, but it gave us all a moment of light amid a very dark day.
Bad experiences can — and will — happen to all of us, including your customers. But they don't have to stay bad experiences. You can transform them into positive outcomes by empowering your team, giving customers the benefit of the doubt and taking the time to laugh. These three actions hold so much power.
---
Randy Frisch is Chief Evangelist for Content Experience and Co-Founder of Uberflip, a content experience platform that empowers marketers to create content experiences at every stage of the buyer's journey. Randy is also the host of "The Marketer's Journey" podcast, was named one of the Top 50 Fearless Marketers in the world by Marketo and is the best-selling author of "F#ck Content Marketing: Focus on Content Experience" (yeah, he swears sometimes).