Communicating The Value Of Email Marketing To The C-Suite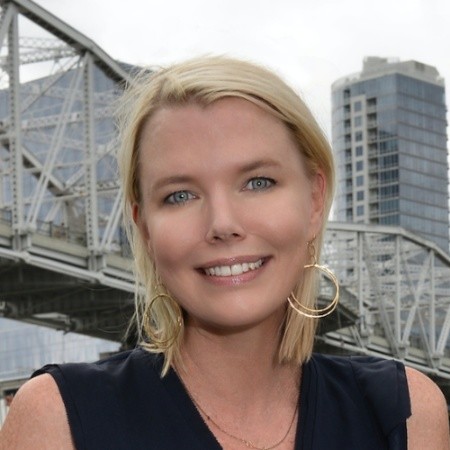 Customers have opened more than 12 billion marketing emails in 2022 — and email send volume worldwide is expected to hit more than 347 billion by the end of 2023.The channel has never been more important for businesses, topping marketers' lists and beating out paid search, organic search and social media as their most effective tool. In addition, nearly all (90%) marketing professionals noted that email marketing is critical to their overall success.
Email marketing consistently registers as cost-effective and impactful — generating as much as a 36:1 ROI. Yet, while marketers understand the role email plays in their marketing efforts, they sometimes struggle to communicate its value to executives.
With nine out of 10 marketers saying senior management expects marketing to drive measurable growth, marketers must showcase email's value and offer executives visibility to secure ongoing buy-in. That visibility improves understanding across teams and leads to greater return on email efforts.
Brands connecting email marketing closely to company success are about one-third more likely to provide non-marketing teams with visibility into email marketing results, according to Litmus' "State of Email Analytics" report. And teams sharing email marketing results with the entire organization see a 28% higher email marketing ROI than teams sharing results only within the marketing department. To show executive leadership how your email marketing drives results, follow these best practices:
1. Move Beyond Open Rates
For years, marketing professionals have pointed to increased open rates as the metric most indicative of a quality email marketing program. Open rates became a popular metric because they're:
Readily available in most email service providers' reporting tools;
Easy for non-marketers to understand; and
Impressive on an email campaign reporting dashboard.
Business leaders became accustomed to treating open rates as the most important measure of email marketing performance. But in the last 12 months, the value of open rates has changed. Apple's Mail Privacy Protection (MPP) went into effect, allowing users to hide their recipient IP addresses and load content privately so that it appears as though all emails have been opened, hampering marketers' ability to measure open rates accurately or reliably.
According to Litmus market share data, more than 55% of Apple users opt for MPP. Depending on the amount of MPP users in their subscriber base, marketers may see inflated open rates and lose access to details like time of open, device and subscriber location.
Marketers have always relied too heavily on open rates to tell the whole story of email campaign success, but Apple MPP's impact on open rates has forced marketers to reconsider their analytics strategy. Nearly half of the marketers said they were changing how they measure email performance since its implementation.
2. Remember Your 'Why'
Every email you send should have a purpose in your strategy. As you measure email marketing success moving forward, consider your email strategy's big "why." For most email marketers, the goal goes beyond getting the recipient to open an email; they want recipients to engage with their content, click through to their website or take other actions.
Determine the actions you want your audience to take when they receive your emails and choose relevant key performance indicators (KPIs). Use this opportunity to realign your program KPIs with organization-wide KPIs. Then, consider which metrics to track to further your long-term goals of obtaining more zero- and first-party data to improve personalization efforts, subscriber engagement and retention.
3. Focus On Business Priorities
As a marketing professional, understanding your email analytics is essential. But the metrics you find meaningful as an email marketing practitioner might not resonate as powerfully with your CMO or the rest of the C-suite.
Offer leaders high-level analytics with the potential to help shape the broader company strategy. To identify which email metrics correlate with leadership priorities, start with your business goals — driving pipeline, generating quality leads or closing sales – and then work backward to help leaders understand how email helps drive those outcomes.
Your email marketing technology should offer a daily dashboard with a high-level view of your email efforts' contributions to each business sector. These insights help your team assess whether your work aligns appropriately with business goals.
Knowing how to measure performance and communicate accomplishments to decision-makers empowers you to be a more effective email marketer. By releasing metrics that lack value, refocusing your email program's purpose and leading with business priorities, you'll demonstrate how email successes fit into overall business outcomes and get the executive buy-in you need.
---
Cynthia Price is the SVP of Marketing at Litmus. Her team grows and supports the Litmus and email community through content marketing, demand generation and events. She has been in the email marketing industry for more than 10 years and was previously VP of Marketing at Emma, an email service provider. She's passionate about creating authentic communications and harnessing the power of email — the heart of the marketing mix.