Debunking Myths Of The Sales Role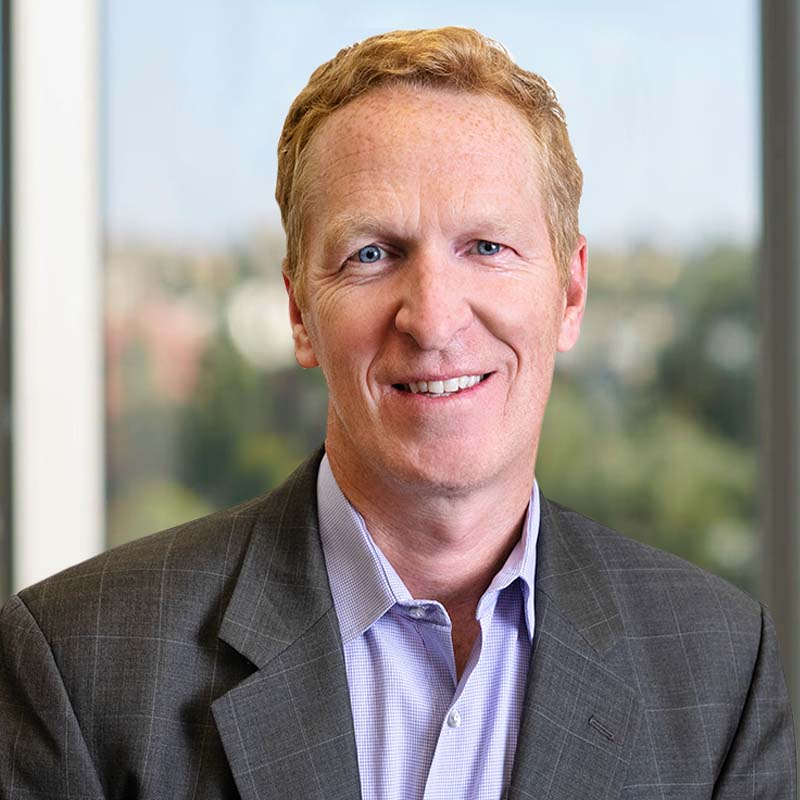 When you picture a career in sales, what springs to mind? High turnover rates? Burnout? Cold calling an endless list of strangers trying to push your product? No matter what image just popped in your head, you're not alone.
Despite an abundance of open sales roles and generally above average starting salaries, young professionals simply aren't tripping over themselves to embark on a career in sales. In fact, there are few college degrees in "sales." Historically, sales has been thought of as a respectable and often lucrative career, but I find more people "stumble" into a sales career instead of targeting it early in their career.
What changed? There are so many myths around the modern perception of sales that people often write it off before even exploring all the vast benefits a sales career can offer. Let's take some time to dispel some of those myths.
Myth 1: The "Used Car" Salesman
To begin, let's explore some of the negative stereotypes surrounding the world of sales and why they exist. People often think of sales as a self-serving endeavor — TV and movies are constantly stereotyping salespeople as greedy product-pushers.
But if you ask any real sales professional, you'll find that's far from the case. Sales is built upon the concept of mutual interest, building trust and forming lasting relationships. Any successful salesperson's first priority is figuring out what their customers' needs and pain points are so they can help solve the problem and drive client-centric outcomes that are mutually beneficial.
Myth 2: An Outgoing Nature Is Required
Another common reason that people dismiss the potential of a career in sales is they assume all sales professionals fall into the category of a select, very extroverted personality type. If you get a lot of your energy from being alone and enjoy a predictable, unchanging work environment, sales likely isn't the best career path for you.
However, if you're someone who enjoys problem solving and sees a challenge when you hear the word "no," regardless of your personality type, you might find a career in sales a lot more enticing than you initially imagined, especially if you are a problem solver and somebody who sees opportunities and possibilities versus barriers and roadblocks.
Myth 3: The Changing Sales Landscape Is Too Challenging To Keep Up With
The world of sales is dynamic and evolving more and more each day. With the rise in automation and AI, sellers are navigating uncharted territory and developing new ways to foster connections with their customers and prospects. This seemingly unpredictable digital sales landscape can be intimidating, but I would argue that now is actually the most exciting time to start a career in sales.
We live in a new world of informed buyers who have done a large amount of research before engaging with a seller. There's an endless amount of new, innovative platforms and tools at a salesperson's disposal to provide accurate and timely information that lets reps focus on building relationships, finding new ways to solve their customers' problems and driving solutions with an eye on long term value.Even the fundamentals of how sales professionals foster customer connections has evolved, which means we're constantly rethinking and redefining the way we build relationships.
Pre-pandemic, folks had the ability to pop their heads into their colleagues' offices, ask questions and observe more experienced co-workers in real time. This is no longer the case for many employees, making the need for enablement technology and virtual training and coaching platforms more essential now than ever. Salespeople often learn from their colleagues — both in winning and losing.
With the proper tools and technologies in place, businesses can effectively educate, engage and bring their employees together under one unified front, no matter where in the world they're located. But without these essential assets, it's very easy for salespeople to feel overwhelmed and isolated and even behind the customer's buying cycle, especially for those who are just starting their career.
To be a successful salesperson, you don't need to be a shark. All you need is a willingness to learn, an appetite for overcoming challenges and a sense of empathy that helps you put your customers first. With the right support and enablement from your company, you'll be able to master sales and just about anything else that comes your way.
---
Hayden Stafford is the President and Chief Revenue Officer of Seismic. He brings more than 25 years of experience leading teams at global tech brands. Prior to Seismic, he served as President of Global Field Operations at Pegasystems, where he was responsible for all global GTM functions, including sales, marketing, consulting, customer success and revenue operations. Stafford was also previously Corporate Vice President of Global Microsoft Business Applications (Microsoft Dynamics 365), where he was accountable for the business unit's global sales, operations, strategy and enablement.