Grade Your Marketing Data Management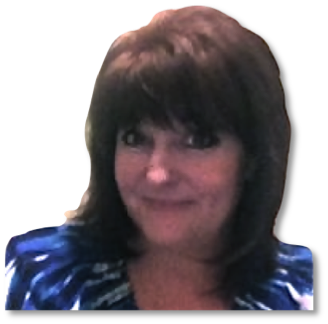 By Tamara Graves, Senior Director of Demand Generation, NetProspex
It's probably been a few years since you were last in a classroom, taking tests and stressing out over grades.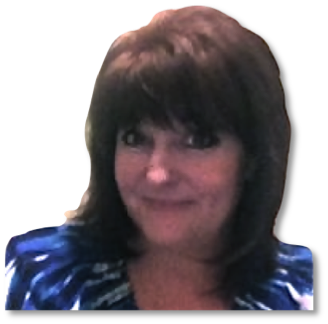 By Tamara Graves, Senior Director of Demand Generation, NetProspex
It's probably been a few years since you were last in a classroom, taking tests and stressing out over grades. But, a little self evaluation goes a long way in keeping your marketing mojo up to snuff. With new technologies and processes such as marketing automation, data management has become more important than ever. In fact, according to SiriusDecisions, companies who effectively manage data quality see a 66% increase in revenue.
So, are you a marketing data guru? Do you understand the ins and outs of data quality and keeping it in shape? Or should you get a data management tutor? Pick the one option that best reflects your approach from the questions below, tally your score, and grade yourself or your organization on your data management savvy.
How should you decide when to grow your contact database?
Based on coverage within our key segments [5]
Before a big campaign, such as a webinar [3]
To make up for missing revenue late in the quarter [1]
Based on response rates we've seen in the past [5]
When should you assess the deliverability of email addresses in your database?
Remove hard-bounced emails after a campaign [3]
Proactively, before we send email campaigns [5]
When we're black-listed [1]
Once a quarter to ensure a constant quality level [5]


How should you maintain phone number accuracy within your database?
Manually, with an in-house resource validating numbers [3]
Using an outside vendor to verify or append details on a consistent basis [5]
Relying on sales to find the number when making calls [1]
It's not worth our time [1]

Which of the following describes your overall record completeness strategy?
It's not a priority for us — leads with missing fields are a fact of life [1]
We have partners and processes in place to append information to our forms [5]
We manually fill in missing fields [3]
We use data appending to fill missing fields in our database [5]

How should you manage the quality of form data?
Use a vendor to automatically recognize (and remove) bogus information [5]
Manually identify bogus information [3]
Progressive profiling [5]
Tell sales to ignore bad data on leads passed [1]
Add fields such as industry and company size behind-the-scenes on our forms [5]

How should you work with sales as it relates to your data quality?
Have an agreement in place to dictate data entry rules [5]
Offer incentives to recognize good data practices [5]
Encourage sales to report bad data (but without a formal agreement) [3]
Sales has no say in marketing's data [1]

What priority should data management be for an organization's budget?
It should be a nice-to-have if we have extra dollars at the end of the quarter [3]
It should be a line item to proactively plan for [5]
Budget for data cleansing should be figured out only when black-listed or in serious trouble [1]
How should you decide on a data acquisition partner to work with?
We seek a reliable quality process and replacement guarantee [5]
We decide based on price and quantity, or who can get us the most names at the lowest cost [3]
When we have to, we reply to the latest email from seemingly reputable data vendors overseas [1]
We look for the ability to suppress existing contacts and purchase net-new names [5]
Answer Key
Question 1: A=5, B=3, C=1, D=5
Question 2: A=3, B=5, C=1, D=5
Question 3: A=3, B=5, C=1, D=1
Question 4: A=1, B=5, C=3, D=5
Question 5: A=5, B=3, C=5, D=1, E=5
Question 6: A=5, B=5, C=3, D=1
Question 7: A=3, B=5, C=1
Question 8: A=5, B=3, C=1, D=5

Scores
[30-40] A+
Great job! Gold star! Your efforts to keep a finger on the state of your constantly growing data set, implement data quality rules throughout your organization, enhance and grow your database as needed, and maintain a constant state of quality are surely having a positive impact throughout your campaigns. You're a model of data management. Keep up the good work!
[15-29] B
Nice job. Data management is not an easy field to master, especially when juggled among all the other balls marketing has to keep up in the air. That said, you may want to get a tutor or study a little harder to take things up a notch, beyond once-in-a-while data cleanses or just-in-time list buys. It's time to get serious about data quality, before your organization suffers the consequences of a dirty, incomplete database. If you're the kind of marketer who needs to do more with less, start doing more about your data, and the rest will come.
[1-14] See me after class
Ouch. It looks like your data management strategy is, well, non-existent. It's time to study up on data management before hard bounces lead to a poor sender reputation, your sales team stages a coup, or your campaigns miss revenue targets. You're certainly not alone: more than half of the companies in the U.S. are working with unreliable data, according to a study NetProspex conducted earlier this year. Just as you've assessed yourself, it's time to assess your database in terms of quality, completeness and coverage, and make an informed decision from there.
---
Tamara Graves is Senior Director of Demand Generation for NetProspex, a provider of B2B sales and marketing data services.