Picking 5 Of The Top 15 Time Wasters of Inside Sales & Lead Generation
Written by By Kenneth Krogue, President, InsideSales.com

Published in

Demanding Views

By Kenneth Krogue, President, InsideSales.com
While technology can eliminate many inefficiencies and time-wasters from sales and marketing organizations, some problem areas tend to be outside the reach of technological solutions. More time is wasted as a result of poor strategy, bad hiring, unqualified leadership, and a lack of performance management than from flawed sales tactics.
While technology can eliminate many inefficiencies and time-wasters from sales and marketing organizations, some problem areas tend to be outside the reach of technological solutions. More time is wasted as a result of poor strategy, bad hiring, unqualified leadership, and a lack of performance management than from flawed sales tactics.
Companies have invested in sales tactics for years, what they haven't done is invest in lead management,immediate response to leads, lead resources, and proper intelligence on why companies buy, and why they don't. We recently published a paper highlighting 15 time-wasters that are endemic to typical inside sales and lead generation departments.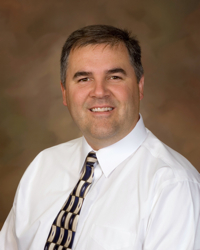 The research study that originally prompted this paper was done on-site at PeopleWise, a division of LexisNexis in 2005 through 2006 and outlined 10 of the current 15 time-wasters listed here. Additional time-wasters have been added from research done in conjunction with Kellogg, MIT, FranklinCovey, Jim Click Automotive, and Omniture.

Each section will address a single time-waster and provide a "best practice" that will offer a "jumping-off point" to start eliminating the problem:

TIME WASTER #1: Poor Lead Generation Resources
Why cold call if you can have inbound leads generated from an effective marketing campaign at a fraction of the cost? Our biggest and best clients take this seriously and use web, radio and television outlets to provide sustainable and scalable sources of qualified leads.

It's all about the leads. We don't see nearly as many successful companies leaving the lead generation process to their sales people. If you don't provide pre-qualified leads, at least provide your sales teams with good lists to call. Good lists cost roughly 5% to 10% of the money you spend on labor costs and can increase results dramatically (we have seen results as high as 1300%), yet some companies we studied left their reps to spend as much as 40% of their time looking for someone to call. Not only are you wasting your most valuable resource—your sales team—you risk losing your most effective sales reps to companies that are willing to give them a higher rate of success by providing warm leads.

We also advocate using dialing technology to triple or quadruple the contact rates of new leads and allow
salespeople to spend less time between conversations with decision-makers. Dialers that connect your sales reps to a live call as soon as he or she has ended another call will keep your sales reps busy making sales—increasing their success and profitability.

Best Practice: Invest in good leads or lists. The Internet is already the fastest growing and least expensive source of leads for almost every business. Create an effective website and generate leads.

TIME WASTER #2: Slow Response to Lead Inquiries
Every day we find another company that spends tens of thousands of dollars to create a fancy website, spends thousands of dollars each month with Google to drive clicks and contracts with a web-analytics company such as Omniture to analyze and improve the conversion on their website only to let a lead sit for 24 to 48 hours before calling them back! Our repeated research and experience shows that only 45-50% of all leads get contacted, and reps only attempt contact between 4 and 5 times. See Omniture Study, Dreamforce Study, Mega 100.

Laura Ramos, of Forrester Research, studied how effectively companies respond to their leads and wrote an article entitled "How Mature is B2B Lead Management?" (November 2006). In her study, only 10% of sales departments respond to leads within 24 hours and 41% respond to leads in one to three days. Nearly half of the sales departments she studied had yet to standardize how to route and respond to leads within the organization.

Hot leads cool off quickly. Our best clients know their key action is to call them back immediately. Response time should be measured in seconds and minutes, not hours and days.

Recent research by InsideSales.com in conjunction with Kellogg School of Management at Northwestern and Sloan School of Management at MIT show that the odds of contacting a lead increase 100 times if it is attempted within 5 minutes versus even waiting 30 minutes, while the odds of setting an appointment increase 21 times in the same time frame.

Best Practice: Respond immediately to leads that are requesting demonstrations, pricing, or have immediate questions. Other forms of lead offers should be tested to find the optimal time to respond for the highest conversion and qualification ratios. Automate lead qualification and routing to eliminate delays in entering your lead information into your system and getting them to the right sales rep.

TIME WASTER #3: Too Few Attempts to Contact Leads
While it may seem that giving up on a lead after five attempts to contact him or her five saves time, it is actually a huge time-waster. After spending thousands of hours and dollars creating and maintaining a campaign to attract leads, failing to follow-up effectively is in effect dumping all those hours and dollars down the drain.

Jacques Werth, the author of High Probability Selling, quotes a 14% contact ratio in a business-to-business environment. Our studies show B2B prospecting contact ratios hovering around 10% across most industries. However, our studies also show that if a sales rep attempts to contact a lead 4 to 6 times, he or she reaches a lead contacted ratio of 55%. Such low actual contact ratios tell us one thing: most sales reps are giving up too early!

We also found that most sales reps make follow-up calls at roughly the same time each day. This seems
counterintuitive: if a lead is unavailable in the morning, continuing to call them each morning for five days will waste time and yield little result.

A recent study we did in conjunction with FranklinCovey and published by MarketingSherpa yielded some very interesting data about what time of day is most productive to call leads back. See MarketingSherpa Article. A dialer can help solve these problems, particularly one that can try calling a number at different times of the day and on different days of the week in order to 'wring dry' a leads' potential value. Some of our clients make twenty to fifty attempts on each lead, calling mornings, afternoons, and evenings. Our internal staff and many of our clients contact between 80% and 90% of all contactable leads.

Best Practice: Track every dial and every contact. Separate your contactable leads from those without viable contact information. Track how many attempts your sales reps make to contact leads and the actual percentage of contacted leads for 30 days. Once you form a baseline, begin increasing contact attempts to increase your contact ratio up over 80%.

TIME WASTER #4: Poor Lead Management Processes
A typical lead management process goes something like this:



Leads generated on a website sit in the webmaster's box until she checks it.


The webmaster checks her box once each day and sends any accumulated leads to the sales manager's box until he checks it.


The sales manager checks his box once each day. He sorts the leads and sends them to the appropriate sales rep.


The sales rep types the lead information into a tracking system—a spreadsheet or contact manager—
before calling the lead. After making 4 or 5 attempts to contact the lead, she moves on to other leads.


The
process from lead capture to first contact attempt
often takes between 48 and 72 hours. The time to first contact can often be as long as two weeks—plenty of time for the prospect to forget your company or sign up with your competition. Lead management is nearly as important as sales yet it is often the most overlooked process.
Why? The lead management process is often where the marketing department hands off the leads it generated to the sales department. Leads are often lost in this "gray area" and neither department wants to take responsibility: marketing blames sales for failing to follow-up and sales blames marketing for sending them unqualified leads.
Another failure in most lead management processes is found in the lack of automation. Leads are routed through a slow pipeline that could easily be replaced by technology and reduce the time between lead generation and first contact from days to minutes.
Effective lead management includes such disciplines as:


Lead Capture


Lead Scoring


Lead Routing


Lead Response Management


Lead Qualification Skills


Lead Tracking


Lead Reporting


Lead Source Analysis
Best Practices:
Create a clear process for each aspect of lead management. Invest time in the process and money in the systems to leverage the ability to quickly and effectively qualify and sort leads and you will find hidden increases in productivity. Respond as fast as possible to web leads (5 minutes or less is optimal).
TIME WASTER #5: Not Knowing Your Wins and Losses
(Reporting, Analysis, Post-Mortem)
The marketing department almost always wants the sales department to report results, link campaigns to toll freenumber and track the search engine keywords that bring in the most sales but it rarely happens. However, knowing the sources of your successes and failures will help you streamline your marketing and ultimately tap your most profitable sources of prospects and profits.
Very few companies track a
lead from capture to conclusion
or interview prospects and customers to find out why they do or do not buy. However, a sales team that fails to track why it wins or loses each sale is like a sports team that refuses to watch film of its competition before a game to prepare and then film of the actual game to improve for future wins: real progress is impossible unless it takes the time to learn from past successes and failures.
Best Practices:
This time-waster covers nearly every area of the lead management and sales processes but it is also very simple to eliminate. The key is to start simple: pick 5 to 10 Key Performance Indicators (KPI's) to track for 30 days. Once you have a baseline to work with, begin making changes and tracking them to see how they affect performance and profits. By recording phone calls it is easy to do a post-mortem analysis of why a company did not go with you. It is also as important to know why a company did go with you as well, this is much easier facilitated with monitoring and recording technologies and dispositioning of calls.
Ken Krogue is co-founder of InsideSales.comTM, a hosted lead response management solution that integrates to CRM solutions like Salesforce.com and comes with built-in dialers for B2B or Complex B2C sales. It is a full suite of hosted telephony power tools, , and lead management solutions for companies who sell over the phone or through the web. For more information go to www.InsideSales.com or contact Ken directly at 866-342-5370.