The Evolution To A Holistic Sales Enablement System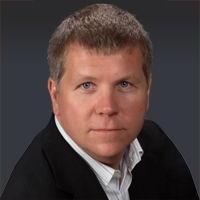 By Craig Nelson, Founder and Principal, Sales Enablement Group
In my previous Demanding Views column, I talked about delivering on the promise of sales enablement (SE). This installment will continue on the topic of SE, with a focus on mapping out the sales enablement lifecycle from a process and tools perspective.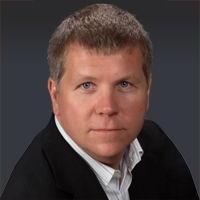 By Craig Nelson, Founder and Principal, Sales Enablement Group
In my previous Demanding Views column, I talked about delivering on the promise of sales enablement (SE). This installment will continue on the topic of SE, with a focus on mapping out the sales enablement lifecycle from a process and tools perspective.
Many companies are well underway with initiatives to move from random acts of SE to providing a holistic sales enablement system (SES) where people, process, content and technology come together to deliver value to both sellers and buyers. So, what's needed to move to a holistic SES and what will future innovation bring?
To start, today's buyers are smarter thus sellers must be as well. Pay close attention to the buyer's process as this will help define and drive the necessary change. To address the front end of the buyer's process, new innovation is in the works as discussed in this recent Software Advice article posted to B2B Marketing Mentor: How Will the Sales Force of 2020 Engage Buyers? As covered in the article, new process and technology such as predictive analytics, voice recognition and Big Data will enable marketing and sales to target the right buyers in the right way. This more rigorous process produces quality leads and real buyer intelligence which is then used by the SES to support both seller and the buyer through the buyer's journey in a far more meaningful way to both.
Sales enablement systems will continue to evolve from the current "pull" type sales portals to systems with process, content and technology that adapt to each user and have the intelligence to "push" the right enablement resources in a much more interactive way than ever before. For most organizations, multiple "best-in-class" sales enablement vendor products will combine under a single SES that emulates their brand and promotes their message to align sellers and buyers anywhere and on any device.
To frame the discussion on the future of SE, we can learn from the past by using a simple three-step sales enablement lifecycle process shown below. Over the years we have learned from customers the concepts that truly add value from day one of a new hire to effectively selling in a repeatable fashion. Instead of reviewing a list of possible features delivered by sales enablement-type vendors in the future, let's elevate the conversation by understanding the needs of a holistic SES.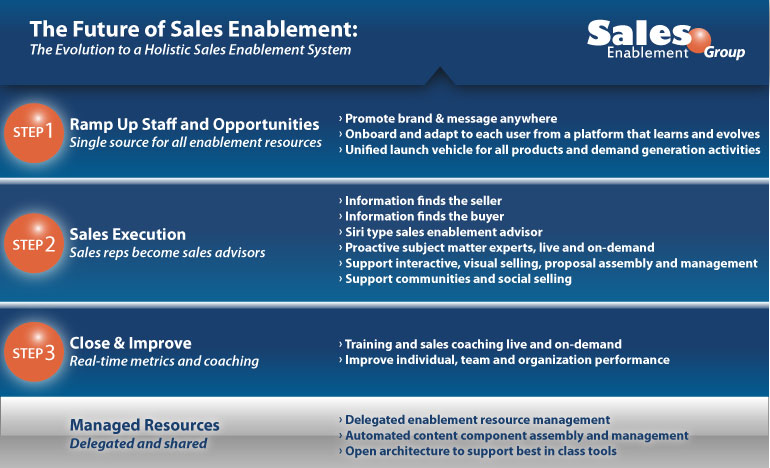 #1 Promote brand and message anywhere. The SES promotes the company brand, targeted messaging and other enablement resources across all sales channels and the customer based on the user's persona within any service, any device, anywhere.
#2. Onboard and adapt to each user from a platform that learns and evolves. The SES adapts and evolves to the user based on their persona (role, what they sell, experience level) and their behavior allowing the user to personalize their experience much like "iGoogle" or "MyYahoo!" does today.
#3. Unified launch vehicle for products and demand generation activities. The SES has built-in workflow to support the unified launch of all new products and enablement activities by guiding authors through the creation and management of all enablement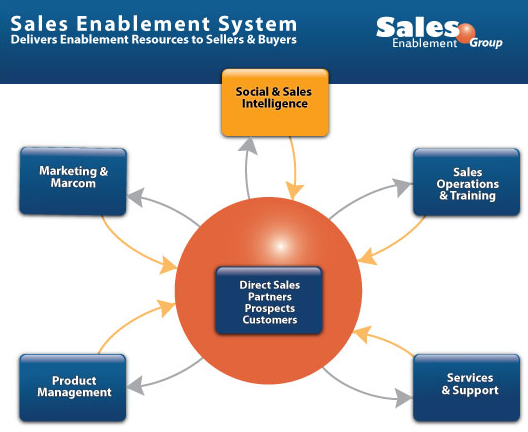 #4. Information finds the seller. The SES takes a "push" approach to provide the right resources to the sellers, partners and customers each time they connect to the system. The SES aggregates in real time all enablement resources created by various authors, including product management, marketing, sales operations, training, services, partners, social communities and others.
#5. Information finds the buyer. The SES must go beyond the enablement of the seller and allow for self-provisioning of custom buyer portals and enable those that own the buyer relationship to create and update buyer portals to communicate on-demand and "push" the right enablement resources throughout the buyer's journey.
#6. Siri-type sales enablement advisor. The SES provides a Siri-type capability to deliver real-time sales enablement resources specific to each sales interaction based on what the sales rep provides verbally about the buyer's profile including their industry, need, role and other opportunity details.
#7. Proactive subject matter experts, live and on-demand. The SES supports live and on-demand access to subject matter experts both internal and external, and includes online presence technology that empowers the SMEs to proactively find what sellers need their expertise.
#8. Support interactive, visual selling, proposal assembly and management. The SES supports interactive, engaging and visual selling by allowing the seller to illustrate the value proposition, demo the product, capture customer needs, model the ROI and create custom proposals using a combination of input from the sales interaction and company sanctioned content components.
#9. Support communities and social selling. The SES has built-in social features with ability to hosts both internal and external communities to foster collaboration supporting many different marketing and sales use cases including discussions on topics such as how to use enablement resources, team selling, competition intel, future product direction and win/loss analysis to improve, share, capture and analyze knowledge.
#10. Training and sales coaching, live and on-demand. The SES supports and recommends on-demand and live product training, real-time sales guidance combined with built-in sales and solution coaching based on the user's persona, buyer's profile and specific opportunity details.
#11. Improve individual, team and organization performance. The SES uses gamification to motivate and drive adoption, while tracking behavior to improve the effectiveness of enablement resources and individual's performance as a by-product of daily sales interactions, analytics, resource ratings, win/loss analysis, and usage patterns.
#12. Delegated enablement resource management. The SES supports delegated resource management with the ability to publish, update and track enablement resources using a tiered management approach that supports either a simple or complex sales model by dynamically allocating targeted branding, content, functionality, communities and analytics.
#13. Automated content component assembly and management. The SES guides resource authors through the process of creating "sales-ready" content components that can be easily located, understood, assembled into a value proposition meaningful to each unique buyer with the ability to update resources dynamically anywhere they exist.
#14. Open architecture to support best in class tools. The SES supports an open platform that allows the integration of best-in-class vendors with the ability to aggregate enablement resources and "push" targeted information to external systems such as Twitter, LinkedIn and other social sites.
In summary, understanding how your organization addresses these concepts by building them into the organization's go-to-market plan and holistic sales enablement system is critical. Certainly justification is always needed to support anything new but to many people these concepts are quickly becoming the new "price of admission" in B2B sales today and in the future.
An E-book that expands on this blog will be available next month. Email me for a copy.
Craig Nelson is Founder and Principal of Sales Enablement Group. He can be reached at cnelson@salesenablement.com.