What Sales Really (Really) Wants From Its Marketing Counterparts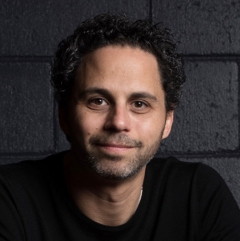 Sales and marketing alignment has been one of the buzziest catchphrases in the B2B world in recent years, and rightly so. It's crucial to elevating the customer experience and getting drastically better business outcomes. Here's the good news: Because of the renewed focus on this area, sales and marketing are (generally speaking) in lockstep now more than ever before.
But that doesn't mean the partnership is all sunshine and roses. In fact, when it comes to content, there are still some critical gaps. To figure out where those gaps exist — and how to bridge them — Uberflip surveyed 122 salespeople across SDR, AE, management and leadership roles. Here's an overview of what the respondents said they really want from marketing in terms of better content and a better content experience.
1. Relevant Content Prospects Actually Care About
While most of the survey respondents indicated that there is ample content available, 24% revealed that marketing isn't creating what prospects want. Marketing must shape its topics around prospects' questions, concerns and areas of interest to get the most from the content created. When asked about their favorite topics to share, salespeople said they prefer bottom-of-the-funnel content over thought leadership. To that end, their top-three preferred assets were product overviews, customer case studies and features.
Additionally, marketers would be wise to pay attention to the format they use to execute this content. Sales indicated they want content that's short, digestible and compelling, with their most loved types of content to share with prospects including short videos, blog posts and news articles. But, while marketing does deliver some of these, they also tend to create a large portion of slide decks and research reports that are less preferred by sales. To truly be on the same page with content, marketers should aim to zero in on the topics and formats sales reps ask for. After all, it's what their prospects and customers actually want.
2. Accessible Content That's Easy To Find
Again, our survey respondents didn't have complaints about the volume of content available, but 17% said it's hard to find. That's hardly surprising, considering that only 18% of respondents reported using an internal content repository. If salespeople can't find the content they want to use, marketers are just wasting their time, energy and resources.
Fortunately, there's an easy fix: Implementing a central content repository (bet you didn't see that coming). This will help sales teams easily locate top-performing content assets so they can have more productive sales conversations. There are tools available that help salespeople quickly find the right content for a given buyer, which can make an enormous difference in enabling them to use the most updated, relevant and powerful content created by marketing.
3. A More Compelling Way To Share Content
Once marketing generates the right content and makes it easy to find, there's one more thing that sales teams really need: Better sharing options. The top-three ways our survey respondents are sharing content are via email (25%), through social media (24%) and by way of links or PDFs (18%). None of them mentioned using personalized landing pages or curated content experiences, leaving a huge area of opportunity on the table.
Organizations can make this process easier and transform the content experience by investing in content experience software. A dedicated content experience platform that allows sales to spin up bespoke content streams quickly and easily for their prospects at scale will lead to higher conversion rates and more content consumption. Plus, salespeople will love it because they'll save time and enjoy better results.
Even though we've all made great strides in alignment between sales and marketing, organizations must fix the content gaps that still exist. Marketers can follow the guidelines outlined here to take the first step on that important journey.
---
Randy Frisch is Chief Evangelist for Content Experience and Co-Founder of Uberflip, a content experience platform that empowers marketers to create content experiences at every stage of the buyer's journey. Randy is also the host of "The Marketer's Journey" podcast, was named one of the Top 50 Fearless Marketers in the world by Marketo and is the best-selling author of "F#ck Content Marketing: Focus on Content Experience" (yeah, he swears sometimes).