Why ABM Is Only As Good As The Data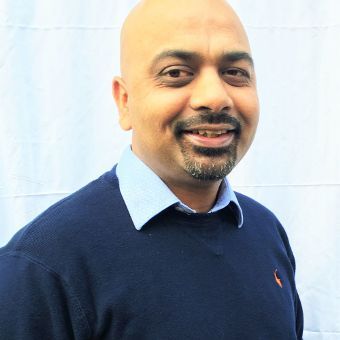 While life begins to resume some semblance of normalcy, many businesses are still navigating through the Covid-19 pandemic's impact. After a tumultuous 18 months of global layoffs, mass exoduses from cities, a surge of work from home models and now a shortage of workers, today's workforce looks and acts completely different than it did pre-March 2020. And, despite parts of the world starting to open up, the latest mobility data from Google found that workplace activity in business epicenters — including New York, London and San Francisco — is still 50% below normal.
So, what does this new reality mean for account-based marketing (ABM) strategies? With so much uncertainty for businesses around the world, the target accounts that are significant today might be completely irrelevant tomorrow. Now more than ever, having access to high-quality data can make or break a campaign — and it's completely changing how companies approach ABM.
Shifting To An Account-Based Everything Mindset
Even before the pandemic, ABM was quickly becoming more sophisticated across B2B enterprise organizations, though the complexity found here makes it challenging. Many companies have shifted their perception of data from just the fuel of ABM to the foundation for account-based everything (the who, role, function and company).
The same data that's leveraged for programmatic ads or targeted campaigns in ABM, for example, can play an important role for sales, customer success and many other departments across the organization, just as data derived from those departments can help inform marketing.
Of course, the moment organizations start to think about ABM as part of a holistic, enterprise-wide approach, the more challenging and complex the data landscape becomes.
Building A Foundation Of Trusted Data
ABM practitioners no longer rely on the shotgun method, where any data with the slightest relevance to a campaign was used (or bought) with the hope it'd work. In its place is an always-on, real-time approach that requires a solid foundation of high-quality, continuously updated data. Trusted data is especially important given the frequency of unexpected changes target accounts may experience, such as headquarter moves, layoffs and churn.
To create accurate datasets, organizations should first take a deep look at their in-house data across departments and geographies and build upon it. Then, companies can start to fill in gaps with outsourced data and determine a mechanism for keeping it all updated, live and accessible.
Integrating Strategies Through System Interoperability & Governance
Every department in an organization has a unique data set that's relevant to the ABM strategy. However, each department is likely using a different system to document data with its own structures, fields and models.It's important to deploy technologies, such as a customer data platform (CDP), that allow the data to flow seamlessly between systems with a holistic view of all relevant data — whether it's from a CRM, ABM platform or marketing automation tool.
As these systems talk to each other, data governance becomes even more critical. Different departments across the organization need to understand which datasets are most relevant to them and why, and their systems need to be primed to make that information known.
For example, every single system needs to recognize what an ideal customer profile (ICP) looks like so the right team can be notified with information. If an ICP pops up across any system in the organization, it should be communicated to all relevant departments.Marketing will then know to treat the account with white gloves, sales can bring it to the top of their queue and, when the target finally becomes a client, customer success should know exactly what the previous points of engagement were. This will create an understanding of the target's biggest interests and provide insights that can help drive additional revenue.
The pandemic shined an entirely new light on the importance of high-quality, up-to-date data in ABM strategies. Information that is months, weeks or even days old can quickly grow irrelevant as many accounts continue to navigate their new realities. With change being a constant for the foreseeable future, one thing is for certain: An enterprise-wide approach to ABM that's rooted in a trusted data governance model is the only way to keep intelligence flowing across the organization.
---
Abhi Yadav, Co-Founder and Chief Technology Officer (CTO) of Zylotech, is a passionate AI/ML technologist who loves to solve problems and build products that sit at the intersection of data, decision-making and marketing. He has worked with numerous enterprise brands across the retail, technology and financial industries over the last decade to solve their complex customer 360 category problems while building products and teams. He is an engineer with an MBA from MIT Sloan School of Management.