ClearSlide Debuts Upgrade To Its Outlook Plug-In Aimed At Sales Pros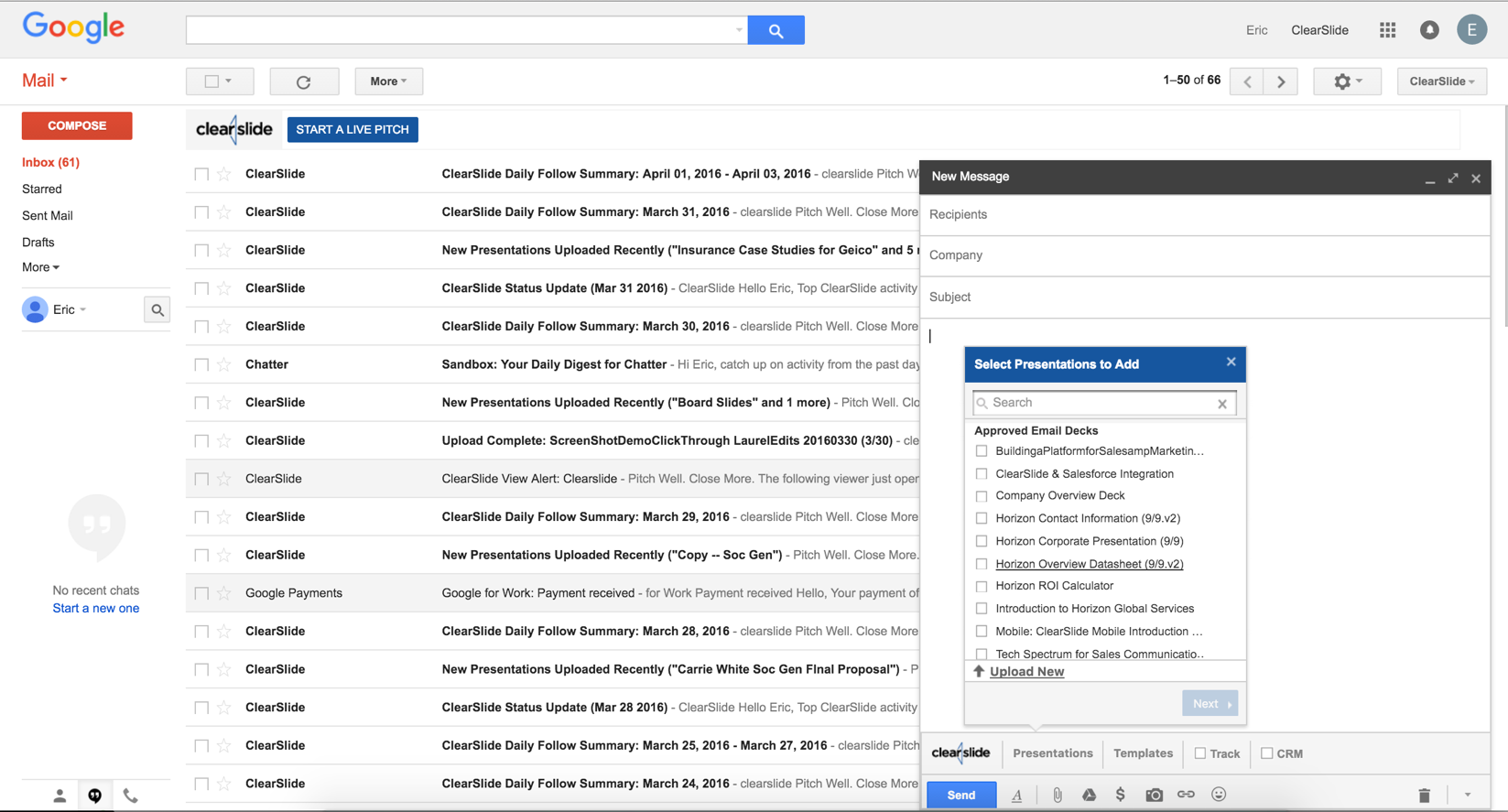 Sales, marketing and customer success platform ClearSlide has announced an enhancement to its Outlook plug-in designed to increase sales productivity and improve CRM data quality. The tool can be used to log customer activity and content engagement into Salesforce and Microsoft Dynamics in real time.
A study by CSO Insights shows that salespeople spend 65% of their time on administrative work. The new features aim to help salespeople engage with prospects directly from their inbox, essentially saving them time.
Other features of ClearSlide for Outlook include:
Access to contacts from Salesforce and Dynamics;
Notifications when customers are engaging with emails;
The ability for marketing to set up tailored email templates; and
The ability to launch instant meetings from within Outlook.
"Millions of salespeople around the world use Outlook every day to interact with clients," said Raj Gossain, VP of Product at ClearSlide, in a statement. "One of the largest pain points expressed by our customers is the lost time of having sales reps manually enter activity into CRM — or never recording the interactions at all. ClearSlide for Outlook is a game changer for any company that wants to drive CRM adoption and improve salesperson productivity."