Former Salesforce Executive Joins Terminus As CTO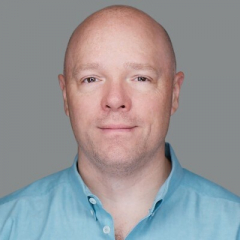 Terminus has appointed Ed Frederici as the company's new Chief Technology Officer (CTO), overseeing its engineering and technology teams. The new C-level addition follows Terminus' ambitious buildout of its ABM integration with Salesforce Pardot and the Terminus Engagement Hub. Frederici is expected to drive innovation as Terminus continues to build its full-funnel ABM platform.
Frederici has nearly two decades of IT leadership experience, serving as CTO at companies such as Cheetah Digital and Salesforce Marketing Cloud prior to joining the Terminus team.
"Ed is a powerhouse technology leader who brings the exact experience and leadership needed to take us to the next level as we scale," said Tim Kopp, Terminus CEO, in a statement. "Ed's expertise helped Salesforce reach its category-leading status, and we're honored to have someone of his caliber onboard as CTO, as we double down on our product and technology to build the marketing platform of the future."
Another new addition, Bryan Wade, former CEO of Sigstr, will be Chief Product Officer at Terminus. He also was an executive at Salesforce Marketing Cloud and will be a key player in Terminus' new product development and innovation strategies.