LiveHive Enhances Sales Automation Capabilities With Microsoft Dynamics Integration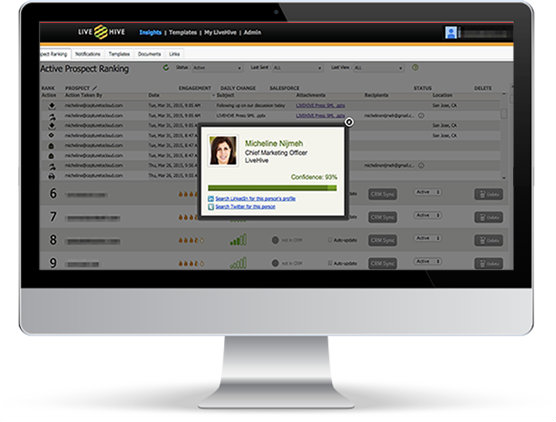 Sales engagement platform provider LiveHive, has integrated Microsoft Dynamics CRM to accelerate prospecting and qualification processes with a single, unified platform. The integration positions sales organizations with direct access to buyer-side engagement analytics and advanced sales automation capabilities such as LiveHive SmartPath's automated email and call scheduling.
The integration is designed to help sales organizations using Microsoft Dynamics receive LiveHive sales insights automatically, as well as synchronize the data with their CRM to keep track of every stage of the sales cycle.
The news comes shortly after LiveHive launched new sales acceleration features through a partnership with Act-On Software intended to strengthen its lead nurturing and content marketing programs.
Other available features include:
One-click tracking of sales emails and documents such as opens, downloads, forwards and page-by-page analytics;
Automated email synching into Microsoft Dynamics CRM to increase data accuracy; and
Real-time access to buyer-side engagement through LiveHive's automated alerts.
"Our platform gives sales managers a single, unified view into buyer-side behaviors and improves a sales rep's productivity by automatically synchronizing with the CRM," said Suresh Balasubramanian, CEO of LiveHive.