Propel Acquires ThriveHive To Provide Digital Marketing For Small Businesses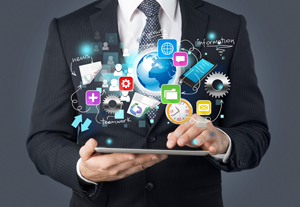 Propel Business Solutions, a provider of digital marketing products and solutions for local businesses, announced it has acquired marketing software firm ThriveHive for $11.8 million. Both companies focus on digital marketing for small businesses (SMBs); the acquisition gives Propel access to ThriveHive's email marketing analytics and video support services business.
Propel is owned by New Media Investment Group Inc. and employs a staff of 220 in the Northeast. The company provides capabilities such as social media marketing and search engine optimization for SMBs. ThriveHive, founded by Max Faingezicht and Adam Blake, offers email marketing analytics and video support for SMBs.
"Looking ahead, we believe this acquisition will help drive higher margins for the overall business by transforming Propel from a marketing services reseller company into a software and technology platform company," said Michael Reed, President and CEO of New Media, in a statement. "This technology is the perfect complement to Propel's Do-It-For-Me approach, and allows us to meet the needs of the full spectrum of SMBs."