Salesforce Launches Voice-Enabled Assistant & Bots Powered By Einstein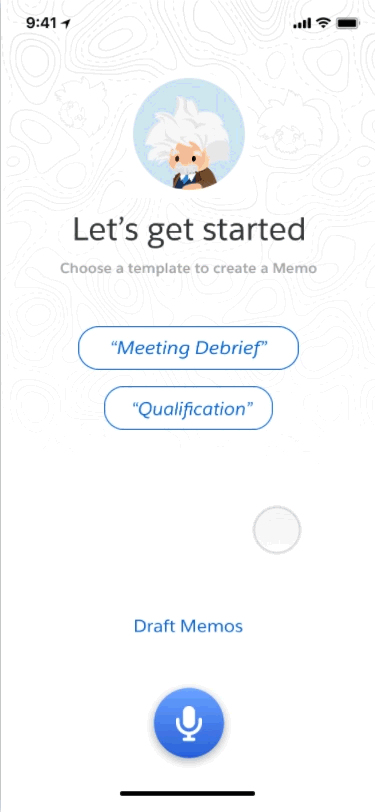 Building on its Einstein artificial intelligence offering, which was rolled out across its CRM cloud in 2016, Salesforce has unveiled Einstein Voice Assistant and Voice Bots. The new capabilities are designed to help users to talk directly to their Salesforce CRM instance and connect with their customers in engaging new ways.
The new launch comes at a time when voice-enabled technologies are becoming household names. Research from Voicebot shows that nearly 20% of U.S. adults have smart speaker devices, while Capgemini predicts that 40% of consumers will use voice technology over apps and websites to search and shop by the year 2020.
With Einstein Voice Assistant, users are positioned to:
Dictate administrative tasks to Salesforce in real time, such as updating records, notifying team members and creating tasks;
Get personalized "Daily Briefings" of key Salesforce metrics and priorities via their voice assistant of choice (Alexa, Google Home, etc.). These briefings can be configured to focus on business priorities, including the day's schedule, key opportunity updates and an overview of their team's pipeline; and
Explore Salesforce dashboards with voice commands to easily surface key information without having to manually open and filter dashboards.
In addition to Voice Assistant, Salesforce users will be able to
build their own voice bots on the Einstein Bot Platform
and deploy them on their smart speakers. The bots can also be customized to match corporate branding for a consistent experience.
"We're in the midst of an incredible technological shift, where the power of voice is fundamentally changing the way we work," said Parker Harris, Co-Founder and CTO of Salesforce, in a statement. "Einstein Voice will usher in a new era of conversational CRM, delivering new levels of productivity and redefining customer experiences with voice technology."
Einstein Voice Assistant will be in pilot as part of the winter '19 release, while Voice Bots will be part of the summer '19 release. Both innovations will be unveiled during Salesforce's annual Dreamforce event, held in San Francisco on Sept. 25-28, 2018.