SparkReaction Receives HubSpot Platinum Partner Status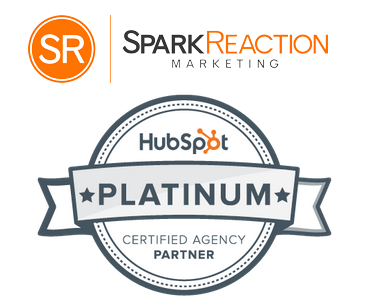 SparkReaction, an inbound marketing and web design agency, has been named a HubSpot Platinum Partner, positioning the company as one of only 35 agencies to reach the Platinum tier status.
To earn Platinum Level status, an agency must display and meet criteria built around volume of customers, implementation of best practices and overall customer satisfaction through inbound marketing. Becoming a platinum partner positions SparkReaction to publish an Agency Page on the HubSpot website, as well as pen a client case study with HubSpot.
SparkReaction has seen considerable growth over the past year, expanding the agency's list of B2B and B2C clients.
"We chose to partner with HubSpot in 2013 because we recognized its unique ability to solve one of the biggest challenges facing our clients — the ability to effectively measure how their marketing is working, and to do it all through a single, user-friendly dashboard,"said Josh Ames, Co-founder and CEO of SparkReaction.