TechTarget Enhances Priority Engine With Automated Target Profile Delivery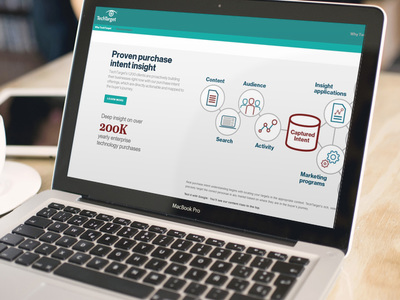 TechTarget, a technology media company which also sells data analytics services, has announced the latest release of its IT Deal Alert Priority Engine, a SaaS-based purchase intent insight platform, during the SiriusDecisions Summit in Las Vegas. The release features the launch of Automated Target Profile Delivery, which is designed to help marketing teams set up multiple ideal customer profiles within Priority Engine, as well as deliver purchase intent intelligence and prospects into their CRM and marketing automation platforms.
The company said these new enhancements will help drive marketing and sales activation and ROI by:
Fueling the martech stack with active prospects and accounts aligned directly to Target Profiles;
Managing multiple profiles and personas for more effective segmentation and nurturing;
Supporting multi-tiered account-based marketing (ABM) initiatives; and
Enabling streamlined prospect distribution to different stakeholders within the sales organization or channel partners customized by each sales rep's territory of prioritized active accounts.
"B2B marketers are very busy trying to manage campaigns, data, leads and platforms across multiple vendors," said Andrew Briney, SVP of Products at TechTarget, in a statement. "The release of Automated Target Profile Delivery dramatically streamlines their workflow so they can get the most out of Priority Engine. By automating delivery of prospects and real purchase intent against each one of these profiles, marketers spend less time processing and more time doing."