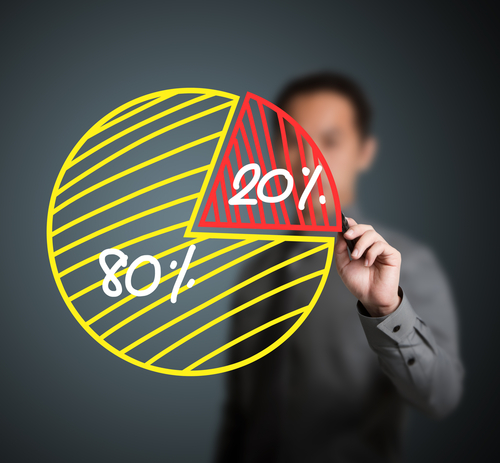 B2B marketers are suffering from a costly disconnect between their long-term strategies and day-to-day tactical activities, according to a recent national study.
The study, conducted by DemandBase with assistance from Ziff Davis, found that many marketing organizations fail to allocate resources where they are most likely to serve strategic goals. While 56% of respondents, for example, consider focusing on industry verticals to be a strategic priority, just 49% dedicate the bulk of their resources towards this target audience.
Similarly, 35% of respondents report scoring the value of their leads based primarily on targeted, named accounts, yet account-based marketing only receives 25% of overall marketing resources. A similar disparity applies to marketing spend within organizations that focus on company size as a key scoring factor.
"Strategic accounts scored third overall when marketers were asked about the most important marketing targets, but this ranking is not reflected in resource allocations and named accounts are not getting the attention they deserve," said Jason Stewart, Director of Marketing at DemandBase. "Each time companies are dedicating resources to a specific department or executive title they could well be targeting the right people, but at the wrong companies."
Given that many of these marketers also report a lack of budget as their main challenge going into 2013, Stewart said that aligning strategy and tactics is crucial for making the best use of limited resources.
"As we enter 2013, marketers must get smarter in the face of continued budgetary and resource restrictions, bridging the gap between their ongoing goals and the practices necessary to achieve those goals," said Stewart. "B2B marketers are under pressure to take advantage of new strategies to stay competitive, but long term success will only be achievable if businesses are marrying their short-term strategies with long-term priorities."
The study did observe one encouraging trend for marketers: It found that "measuring ROI" and "lack of sales and marketing alignment" were cited at the least prevalent challenges. According to Stewart, these findings suggest that more marketers are gaining confidence in their ability to measure ROI and to work more closely with their sales colleagues to set and measure lead generation goals.
The 2012 DemandBase National Business Marketer Survey was conducted during August, 2012, and included responses from several hundred B2B executives at small, midsize and large companies in multiple industries.