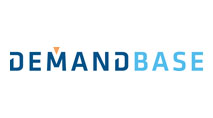 Demandbase, which offers a real-time targeting and personalization platform, received a U.S. Patent that protects the processes used to identify businesses visiting web sites through the use of network Internet Protocol (IP) addresses.
Core to the Demandbase platform is a proprietary database that maps billions of network IP addresses to a variety of business and consumer audiences. Demandbase can also identify businesses down to the exact company of the web visitor in real-time, and provide targeted content based on key attributes such as industry, revenue, customer status and products purchased.
Demandbase's targeting and personalization platform is used by organizations such as Adobe, HP, and Success Factors to improve online marketing performance through the vendor's Company-Targeted Advertising and a suite of web site optimization solutions. In turn, marketers can create more effective campaigns by targeting only the companies that matter most to their bottom lines, according to Demandbase officials. The technology also connects to CMS, CRM, marketing automation, online chat and web analytics programs.
"Customers and partners rely on Demandbase to deliver a new approach for targeting and personalization to improve marketing performance," said Chris Golec, Founder and CEO of Demandbase. "Securing the patent offers us more options to further enhance our technology and better protects Demandbase, our customers and our partners."