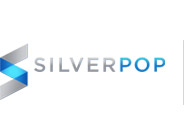 Silverpop launched Mobile Connector, a solution designed to enable marketers to link the Silverpop platform with their company's mobile applications.
According to Bryan Brown, VP of Product Strategy at Silverpop, marketers can now boost app usage, launch targeted promotions and feed mobile app activity data to the Silverpop marketing automation platform. This creates an opportunity for marketers to interact with their customers individually to boost overall customer experience.
Other features include:
The ability to personalize the app experience in real-time based on cross-channel data;
Integrate app behaviors, such as installing or opening an app and adding profile data, with other marketing channels;
Track customer loyalty and encourage app-engagement through multiple channels; and
Track anonymous and known visitors, allowing app behaviors to be available for segmentation and targeting, program entries and contact scoring.
"Customer activities on apps have lived in a silo and marketers have been largely unable to drive personalized marketing campaigns through them, at least not without long-cycle IT development," said Brown. "Silverpop Mobile Connector removes this barrier, allowing the app to be seamlessly integrated with every other marketing channel."