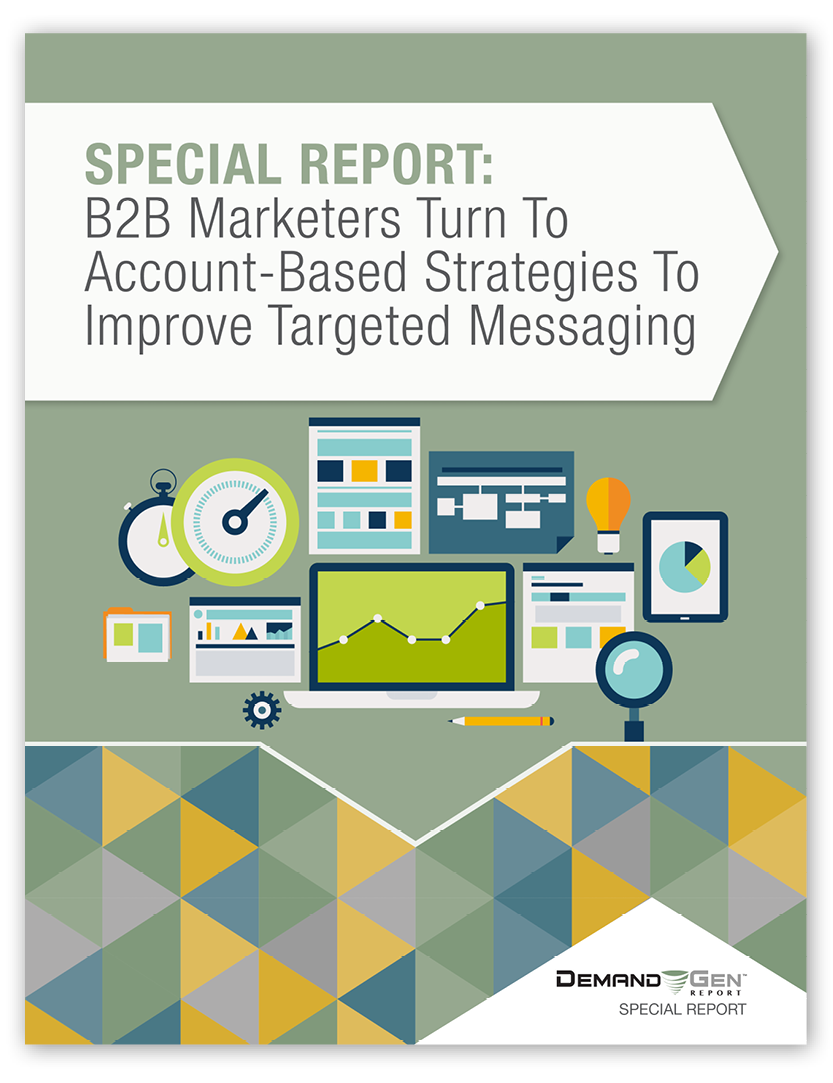 More than one third (34%) of B2B buyers report that the number of team members involved in buying decisions has increased over the past year, according to Demand Gen Report's 2014 B2B Buyer Behavior Survey. Also, over half (55%) of respondents stated they have at least three team members that take part in buying decisions within the company.
Account-based marketing (ABM) provides marketers with an opportunity to nurture all of the key decision makers within targeted organizations as a collective group — while also keeping messaging highly personalized and buyer focused.
This special report highlights how an ABM program can be beneficial to your marketing initiatives, including:
What questions to ask when deciding which accounts are suitable for ABM;
What type of marketer is the best fit to manage ABM initiatives; and
An in-depth use case accentuating how ABM can produce results.


Fill out the form below, and learn how your company can benefit from account-based marketing!
---