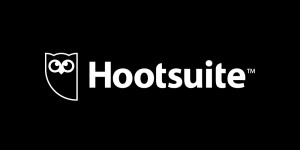 Hootsuite has launched the Global Agency Partner Program, which is designed to provide education and resources to agency account teams regarding the latest social media trends and strategies.
Announced at the company's Connect via Hootsuite event in New York City, the program will provide members with training workshops, networking opportunities with industry leaders and support for specific business needs and client delivery models.
The Global Agency Partner Program also provides:
Access to Hootsuite Enterprise, which offers members Hootsuite support and technical insights to boost promotion, better serve clients and map their social footprints;
A designated relationship manager who works directly with account teams; and
Membership to the Hootsuite Partner Advisory Council, a community of agency leaders who converge to discuss current industry issues with Hootsuite executives and subject matter experts.


"Social media is integral to new business strategies, and agencies need to stay ahead of the curve to deliver successful digital services for their clients," said Ryan Holmes, CEO of Hootsuite. "Hootsuite has long been the partner of choice for global agencies helping enterprises drive social across their business. Our experience working with some of the world's top brands will arm digital practices with insights and tailored tools that translate into tremendous value add for clients."