5 Key Issues Driving Marketing Agendas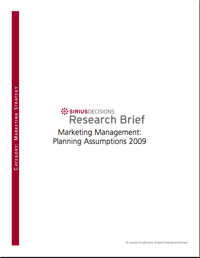 The dynamics of BtoB marketing continue to put pressure on the function to evolve to new heights of productivity. With limited opportunity for incremental resources and funding, marketing executives must pick their battles.
SiriusDecisions has identified five key issues that should drive the agendas of senior marketers.