Appboy Introduces Multivariate Testing Feature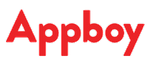 Appboy, a marketing automation platform for mobile apps, announced new multivariate testing capabilities designed to help marketers test variations of headlines, copy and content on multiple messaging channels, including email, in-app messaging and push notifications.
The company is positioning the tool as a way for marketers to identify and automate the messaging mix that will have the highest impact on metrics such as conversion rate, click-through rate and revenue generated, according to Bill Magnuson, co-founder and CTO of Appboy.
Magnuson added: "Marketing is always a balance between the perfect incentive, content and design. Finding that balance is impossible without testing, given that response rates for different versions of a message for the same offer could vary significantly."