Webinar: Data Scientists Playing Key Role In Sales Performance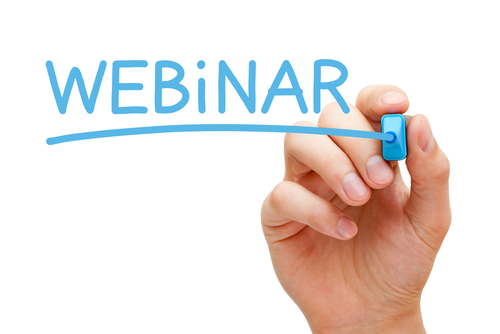 There is still a disconnect throughout the buying process, in which prospects are showing reluctance to connect directly with the sales team and move directly forward with the "last mile" of the sale.
Progressive companies understand that this gap can only be filled by advanced analytics and mobile tools geared specifically for today'salways-on selling environment.
n a recent webinar, titled: Equipping Your Sales Team For Peak Performance With Mobile-Enabled & Integrated Sales Resources, executives from Miller Heiman Research Institute and Microstrategy discussed the modern tools that need to be utilized in order to build a successful sales enablement strategy.
Joe Galvin, Chief Research Officer at Miller Heiman Research Institute, discussed how sales professionals can use data to gain a deeper level of understanding to complement traditional sales knowledge. He noted that better decision-making starts by replacing intuition with actual data. "What we know is what information and data tells us," Galvin said. "Our perspective and knowledge, that's an aggregation of what we think based on our experiences such as what we see and how we feel that day."
Galvin introduced the topic of auto-analytics, defined as the practice of voluntarily collecting and analyzing data about oneself in order to improve. This concept applies to using wearable devices, mobile and computer apps and data visualization to monitor activity and can be used to help make choices of where to focus time and energy.
Pointing to auto-analytics as an example, Galvin discussed the implementation of a new Sales Data Scientist role, which would be dedicated to profiling the high-performing reps of a sales department. According to Galvin, the Sales Data Scientist would study these reps in order to understand which sales content is garnering the most activity, and how each piece of content connects to proposals.
"The data is there," Galvin said. "We just have to figure out how to harness it."
Galvin noted that the "next level of transparency," adds precision to customer management, allows the sales leader greater insight to sales behaviors, empowers salespeople to regain control of the process and creates calibrated standards for modeling. Transparency ultimately provides a level of high "funnel confidence."
Galvin continued: "It's about having access to data that we know is connected to outcomes that are connected to results. We can apply our resources more judicially, more specifically, and we can be extremely surgical about how we make our strategic decisions as each customer makes their decision."
Mobilizing The Sales Team
Emily Shorter, Manager of Industry and Solutions Marketing at MicroStrategy, stressed the importance of tablets to the success of the modern sales person, specifically in boosting customer engagement and sales productivity.
"The tablet itself could be an easy, glorified way to check your email and calendar, but when you put a really powerful mobile app that allows a salesperson to access all its critical sales information, it really becomes a productive tool where they can take action while they're out in the field," Shorter said.