Revenue Performance Management: Demand Generation, Unleashed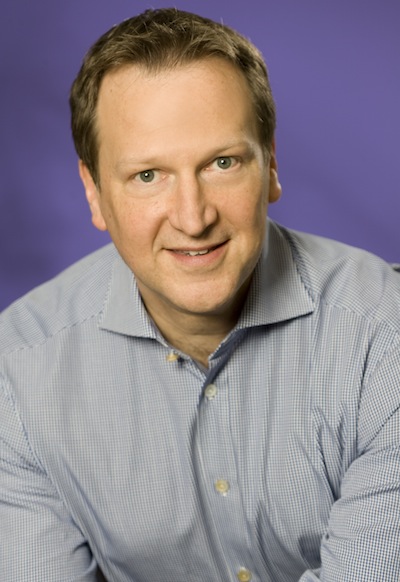 By Paul Albright, Chief Revenue Officer, Marketo
Marketing execs: Do you know how much revenue your demand generation team is bringing in? If you can't answer this, you've got a real problem. The good news is it's not a tough fix — especially using new technology. And once you do, you'll be at a huge advantage since most marketing efforts are seen by CEOs and CFOs as cost centers rather than revenue engines.
More often than not, marketing is not aligned with sales, and can't report the incremental revenue brought in from each program. But there's a new era dawning, and it brings marketing and demand generation directly into the revenue conversation. At first, it might seem challenging to examine marketing's — and your demand generation team's — contribution to revenue. But the reality is the two couldn't be more related, and today's demand generation practitioners have more potential than ever to make real, measurable impact on your company's revenues — from filling the funnel with better leads to pinpointing exact campaigns that result in more sales.
Revenue, Restrained
First, let's examine what is holding your demand-gen dynamo back from achieving utter sales-driving success:
Sales and marketing schism: As another author recently noted, sales and marketing "belong under the same roof and need to be collaborative, especially throughout the lead nurture effort." If your department is still throwing hard-earned leads over the fence to sales and hoping for the best, your revenue is being held back. This is one of the most rampant problems facing the demand generation profession today;
Redundancy and inefficiency: Typically, demand generation is bogged down with redundant layers of action and people, so the process can take months to establish and weeks to change. This is hugely counterproductive; and
Lack of technologies: Email marketing/automation solutions have helped increase demand gen volume, but implementing more comprehensive solutions that offer real-time marketing insight is long overdue. According to a recent study by GlobalWebIndex, 60% of BtoB decision makers use social media, very often to research before buying. Especially as social media increasingly matters to the buying decision, demand gen must keep pace.
Enter Revenue Performance Management
There is a way to improve this and finally give marketing a direct, measurable and reportable impact on your company's revenue. For example, demand gen can create more qualified leads, or map any moment — say, a blog post or conference booth — to a sale. We call this Revenue Performance Management.
It's a new way of strategically aligning all areas of a business to grow predictable revenue. It sounds obvious, but it really doesn't happen often. Is everyone in your company really working toward revenue? Even if it might seem that way ("Yes, I hope our company makes money today"), the answer on the ground level is usually no. More often, there's an 'assembly line' of roles: marketing hands off to sales with no insight into what closes. Sales closes the deals and throws new customers over to service.
Revenue, Unleashed
Revenue Performance Management buries this way of doing business by introducing the revenue cycle: one holistic view of what drives dollars and customers. Imagine your demand gen manager knowing their drip email campaign led to a new customer, and that happy customer referred new business years later. Revenue Performance Management achieves this by removing boundaries and empowering each person to make their mark on the top-line revenue. For your demand generation pros, this is great news.
There are new technologies that serve this end, too. With a Revenue Performance Management system in place, demand generation can run more relevant campaigns and leave no lead behind (while crushing the competition along the way). In one case, Revenue Performance Management technology led a company called ShipServ to reduce its "campaign burden" by 80%. Now, ShipServ's marketing team is driving 275% more opportunities from the same lead generation budget.
What's more is your demand gen pros will align with real-time data about their own effectiveness and report their impact on revenue down to the latest white paper. This shows sales — and your CEO — why investing in marketing is one of the best ways to grow. Marketing can now report everything, from better lead scoring's impact on sales productivity (in one company's case, a 20% improvement) to how lead quality increases average sales contract value (in another case, a staggering 460%).
Demand generation and revenue go hand in hand, and Revenue Performance Management brings them together. Marketing execs must embrace a revenue-centric way of doing business, and put the technologies in place to begin this change. In doing so, you'll not only know more, you'll also manage accountability and effectiveness, and report more accurately, than you ever have. And in the end, you'll empower your demand gen and entire marketing team to finally unleash their true revenue potential.
As Marketo's Chief Revenue Officer, Paul Albright is responsible for embodying the company's founding principle of aligning sales and marketing to accelerate revenue growth. Prior to Marketo, Albright was General Manager & CMO for SuccessFactors, where he was a key contributor from a 12-person private company to a now a multi-billion-dollar public innovator. Prior to SuccessFactors, Albright was SVP Worldwide Marketing for Network Appliance; CEO & Chairman for SeeCommerce; CMO of Informatica, as well as various other leadership positions at Sybase, Tandem and Unisys. Paul holds a BS in Information (Computer) Science and a BA in Management from James Madison University.